Roger Bolton talks to Kirsty Young about Desert Island Discs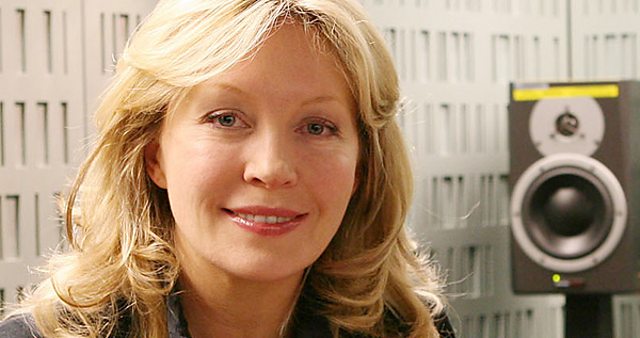 Editor's note: this week's item from Feedback, Radio 4's accountability programme, is an interview with Kirsty Young, presenter of one of Radio 4's best-loved programmes: Desert Island Discs.
In the days of Roy Plomley the production of Desert Island Discs was a relaxed, some would say civilised, affair. Guest and presenter would meet for lunch, often at a London club, before departing for Broadcasting House and the recording studio.
Guests could be secure in the knowledge that Mr Plomley would not probe too deeply. Sexual indiscretions, for example, were not on the menu. What was required was an interesting choice of music and a number of well-told anecdotes.
Nowadays it seems to me a more hazardous outing for the interviewee.
To be sure it is still a great honour to be a castaway. Many are willing but few are chosen. And who could be more charming and welcoming than Kirsty Young?
But behind the presenter's smile is an acute intelligence and a lethal ability to elicit more than her guest wants to reveal.
The result is frequently a good news story, most recently when the fearless columnist and author Lynn Barber gave an astonishingly frank insight into her bedroom activities at university.
But the guests aren't all journalists and Hollywood stars like Tim Robbins. A much praised recent edition featured Dr Gwen Adshead, the forensic psychiatrist at Broadmoor, which looks after the most dangerous and damaged offenders.
Ms Young does however have some critics. Listener Rebecca Roots, for example, believes that Kirsty is getting too lax over the choice of the luxury which the guests are allowed to take to the island.
It is meant to be of no practical use, but Dame Fanny Waterman, director of the Leeds Piano Competition got away with taking a grand piano which she admitted she'd use to store food and as shade.
When I went to talk to Kirsty Young in her non luxurious dressing room at TV Centre I asked her if she pleaded guilty to the charge of failing to enforce the strict rules about luxuries?
By the way, on next week's Feedback I'll be talking to the Controller of Radio 3 Roger Wright about his network and about planning the Proms.
If you have any questions you want asked, please let me know.
Roger Bolton presents Feedback on BBC Radio 4
Listen again to the whole programme, get in touch with Feedback, find out how to join the listener panel or subscribe to the podcast on the Feedback web page.
Desert Island Discs is now available as a podcast, which you can download to your pc or media player. If you're quick you can still catch last week's programme with Lynn Barber.