Feedback: In Touch's 50th anniversary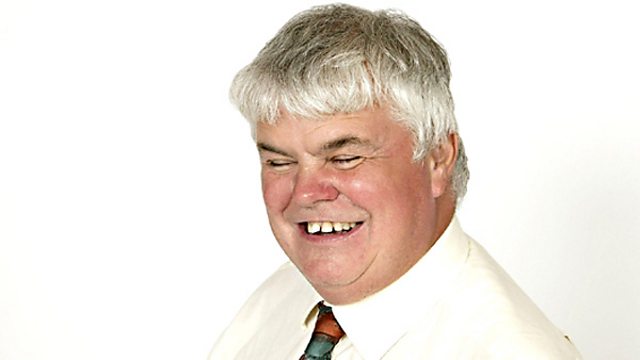 Peter White, the presenter of In Touch and the BBC's disability affairs correspondent
It is presented of course by the peerless Peter White, but is there still a need for such programmes or do they run the danger of ghettoising the disabled?
That is one of the issues we discussed in this week's Feedback and to be honest I felt a little bit uncomfortable during the discussion.
Opposite me was Peter who, although blind, thinks nothing of travelling alone on the London tube, and Liz Carr, who presents the BBC's Ouch! podcast and who is a wheelchair user.
You can't help but admire them, but as they made clear, politely but firmly, they did not want to be admired or praised, or routinely referred to as disabled.
That was just one part of their lives and not necessarily the most important.
A listener, Tracy Proudlock , said she was fed up with only hearing disabled people on "stuff like health and right to die debates rather than on business for example".
Also joining the discussion was Radio 4's network manager Denis Nowlan, who is the "diversity champion" for BBC radio.
The Corporation has what it calls "Diversity Targets" for those it employs, in the case of disabled people that is 5.5% of the workforce by the end of 2012. It has some way to go.
Mind you, given that around one in five of the population is said to have some sort of disability, it doesn't seem to be an unreasonable target.
Liz Carr conducted a whistle-stop tour of Radios 1, 2, 4 and 5 to find out how each of them was reflecting the lives of their disabled listeners. Some better than others it seems.
She then joined us in the discussion. I hope you enjoy it. (Ed's note: You can hear it online) I certainly learned a lot, including the fact that the BBC has no intention of cancelling In Touch, so it will be a happy birthday.
By the way the special In Touch programme will be broadcast on Friday 7 October at 12 noon on Radio 4.
Roger Bolton presents Feedback