Feedback: The BBC Director General role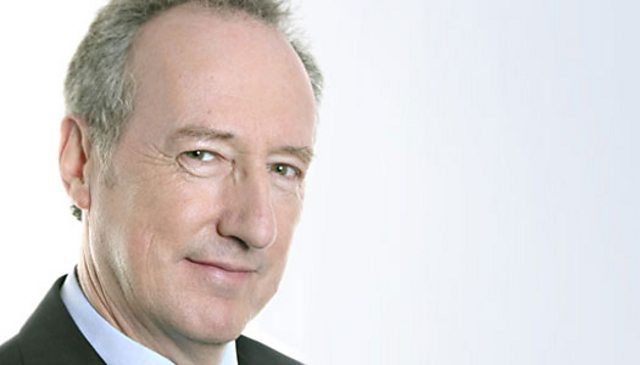 Presenter of Feedback
The BBC's oldest surviving Director General, Alasdair Milne died this week aged 82.
Some news reports gave the impression that he resigned voluntarily from the job in 1987. He was of course obliged to resign, fired in fact, by a BBC Chairman appointed by Mrs Thatcher to "sort out the Corporation". Periodically most Governments seem to want to do that.
Running the Beeb  is a high risk career choice.
I suppose the new DG, Lord Hall, will have a 1 in 2 chance of leaving on his own terms since three of the last six DGs, Milne, Greg Dyke and George Entwistle, have "resigned" under intense pressure. (Mark Thompson must have been delighted to get out at a time largely of his own choosing).
The controversies that did for those who were defenestrated were connected to the Troubles, Iraq, and child abuse.
I'm afraid I partly contributed to Alasdair's demise since, as a programme Editor, I kept trying to ask questions about what was going on in Ireland, questions which the British Government did not want asked, certainly not by the British Broadcasting Corporation.
Milne had real courage and was on the side of the audience, but he did not have the patience or political skills to fashion a working relationship with the Governors, and, to his credit, he refused to bend. The Board he had to deal with was largely sympathetic to Mrs Thatcher and could hardly be called unbiased. They of course thought that we journalists were "out of control".
I am glad to say we were out of the Government's control, thanks in part to Alasdair Milne.
What issue will cause the first great crisis of Tony Hall's tenure?
Its impossible to guess, but a number of areas come with "CONTROVERSIAL, HANDLE WITH CARE" written all over them.
One of them is climate change and this week the Today programme stirred up controversy when covering the Met Office's latest forecast on climate change.
The programme's headline on the subject, read by John Humphrys, said this:
"The Met Office does not believe that global warming will be as severe as it had previously predicted".
Really?
The phones and texts went ballistic so we tried to sort the issue out and talked to the Met Office's Chief Scientist, Professor Julia Slingo.
Here is our coverage of the issue.
Roger Bolton investigates the subject of climate change.
Please keep contacting us, by whatever means suits you.
Remember you set the agenda for Feedback. And you won't be censored!
Roger Bolton
Roger Bolton presents Feedback on Radio 4.
Listen to this week's Feedback
Get in touch with the programme, find out how to join the listener panel or subscribe to the podcast on the Feedback web page
Read all of Roger's Feedback blog posts