Mark Damazer's four favourite Radio 4 programmes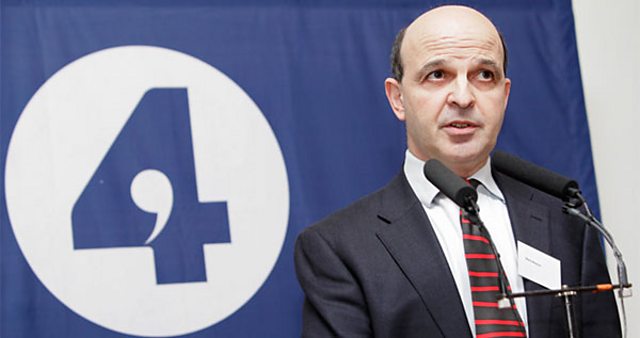 http://www.bbc.co.uk/programmes/b006slnx
This week sees the last of Feedback until the autumn and probably the last ever appearance on it of Mark Damazer, as Controller of Radio 4 anyway. He is soon off to Oxford to become Head of St Peter's College. Judged by audience numbers he is going out on the crest of a wave. Listening figures for his network have never been higher, though a hotly-contested general election campaign probably had something to do with that.
There has also been wide critical acclaim for series like The Complete Smiley and A History of the World in 100 Objects. But the seas have not always been smooth. Soon after Mr Damazer started his tenure, some six years ago, he decided to axe the UK theme. There was uproar, many listeners wanted to axe him instead, and even today we receive email demanding the theme's return.
Then there was the, shall we say, inelegant way Edward Stourton was replaced on the Today programme, though BBC News management should, at the least, accept part of the responsibility for that.
However, rather than have us summarise the hits and misses of his Controllership we thought we would ask Mark Damazer himself to compile his own, short, Desert Island list ,of favourite programmes, to be replayed late at night in his Oxford eyrie when he gets withdrawal symptoms.
We suggested he exclude the 100 Objects from the shortlist since we had featured the series heavily recently, and of course, out of modesty, Feedback itself, a less likely choice. I started by asking him how he'd made his choice:
On a personal note can I just say that Mark Damazer has been unfailingly supportive of Feedback, has never tried to censor us, and has always been willing to come and be interviewed - which cannot be said of all BBC executives. Other interviewees may have given us shorter answers but noone gave fuller ones.
Please keep writing and emailing while we are off air. A new Controller, Gwyneth Williams, awaits your scrutiny.
Roger Bolton presents Feedback on BBC Radio 4