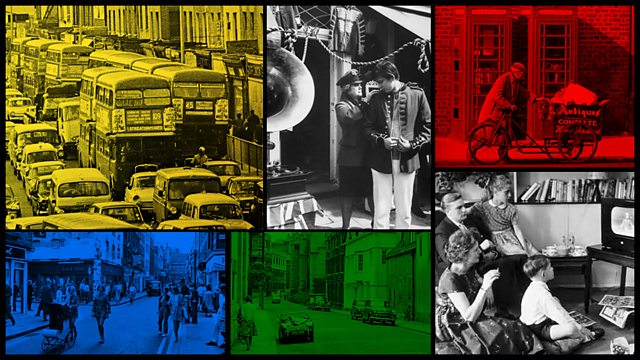 British New Wave season
I first read Up the Junction sitting in an appropriately Sixties red brick library and was blown away by the energy and sheer movement of the stories.  The settings were so vivid: I could smell the constant cigarette smoke, hear Ben E King blaring from a juke box and was transported to that damp sweet factory where Sheila sits in her torn vest worn under an incongruous gold blouse. 
And it is that energy and boldness that all of the titles in Radio 4's British New Wave season share.  Published in the late Fifties and Sixties, the content of these books hasn't grown dusty with age. They are as vibrant and alive as ever, as I hope listeners will agree.  
Even though they tackle fairly near-the-knuckle subjects with gritty realism, they are not depressing.  They grab you by the scruff of the neck and don't let go.  You get dragged across the rugby pitch with the hulking Arthur Machin. You fall down the stairs with the obnoxiously charming Arthur Seaton. You slurp spaghetti with Georgy and Peg at Fred's. You drink whiskey with John Osborne on his houseboat that reeks of cabbage soup. You race cackling on the back of Dave's motorbike alongside Terry and Rube.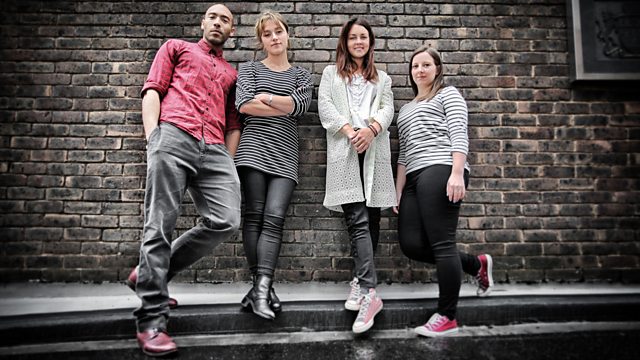 Up The Junction actors