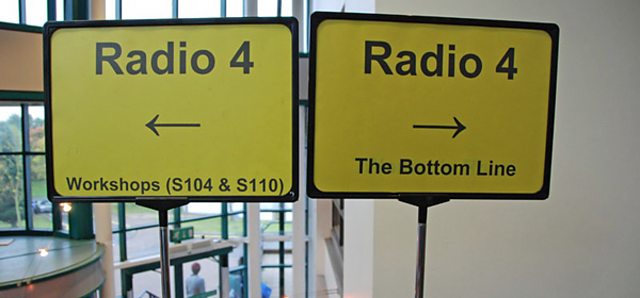 The Bedford campus of the University of Bedfordshire is home to a small advance guard of Radio 4 programmes for the next two days. The goal, as explained by Mark Damazer here, is to bring to the attention of the nation's students the range of Radio 4 programmes they'd be sure to like. I'll be in Bedford too and I'll be covering events for the blog.
Follow @radio4blog on Twitter for updates from sessions and recordings. If you're at any of the events and using Twitter, use the hash tag #R4UniTour so we can keep track of the conversation. Keep an eye on the Radio 4 pool on Flickr for pictures from the event (mostly by Stan Was who's already uploaded a lot of good ones from the first leg of the University tour).
And if you're a student or a staff member at the University, take a look at the special pages on your web site or get over to the Campus Centre Theatre in Bedford (the events aren't open to the wider public). Today you'll find workshops and masterclasses from the BBC College of Journalism, from the BBC's writersroom project and from top newsreader Chris Aldridge. A features workshop from producer Laura Parfitt and Jon Ronson, a BBC careers exhibit and recordings of With Great Pleasure and The News Quiz. Tomorrow there are more workshops, including more from the writersroom and one about social media by... me. And recordings of Laurie Taylor's Thinking Allowed and Nick Mohammed: Apollo 21.
Steve Bowbrick is editor of the radio 4 blog