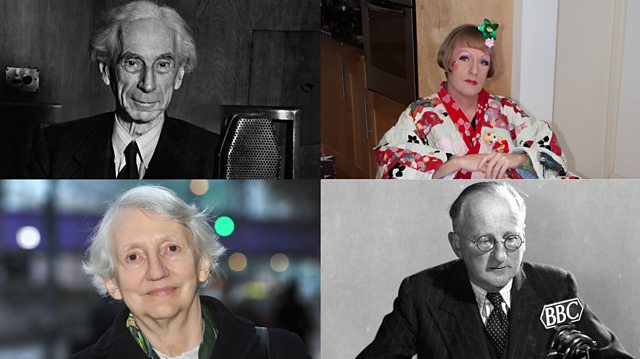 What do Bertrand Russell, the philosopher; Robert Oppenheimer, the nuclear scientist; Nikolaus Pevsner, the architectural historian; JK Galbraith, the economist; and Grayson Perry, the potter, have in common?
I doubt it is cross-dressing, although you can never be sure.
The answer is, of course, that all have been Reith Lecturers, Russell being the first and Perry the most recent.
The lectures were inaugurated in 1948 by the BBC to mark the historic contribution made to public service broadcasting by Lord Reith, the corporation's first Director-General.
Given the size of his ego he probably thought he, not Russell, should have delivered the first one. The list of lecturers is undoubtedly impressive, although the experience of listening to them could be less so.
Frankly I used to find most of them deeply boring speakers and preferred to read their scripts when they were printed in the late lamented magazine 'The Listener'.
There were memorable speakers - Daniel Barenboim, Colin Blakemore and Onora O'Neill - spring to mind, but some listeners thought that the lecture form was now unsuited to radio.
Until Grayson Perry.
I have to admit that I was wary of Grayson Perry to begin with, thinking that he was a self- publicist, out to shock and little more.
How wrong I was.
I went to his recent exhibition at the British Museum and was completely bowled over by his originality, wit, and extraordinary skill. I was soon beaming with pleasure, and when I looked around, I saw that most of those viewing the exhibition were grinning as well.
In a small way he changed the way I looked at the world.
However that does not mean Grayson Perry would inevitably make an outstanding Reith lecturer. Feedback listeners were split on his suitability, though most were in Mr Perry's camp.
The aim of the lectures is to 'advance public understanding and debate about significant issues of contemporary interest'. The BBC says: 'Significant international figures deliver the BBC's flagship annual lecture series'. Is Mr Perry such a figure and did he deliver on the aims?
I talked to the man who, together with the Controller of Radio 4, chose Grayson Perry to deliver this year's lectures, the Radio 4 Commissioning Editor, Mohit Bakaya.