A royalties cheque and a half-decent bottle of Barolo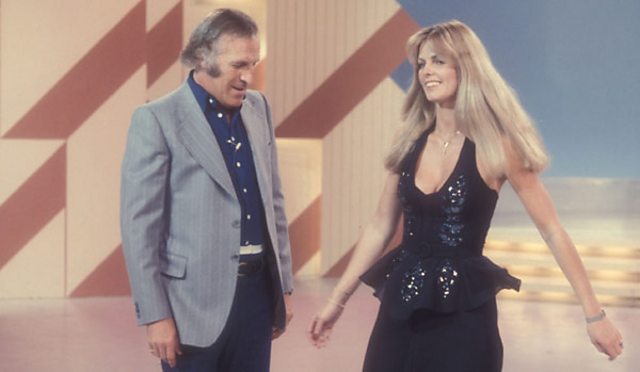 Editor's note - the second instalment of Ed Reardon's midwinter odyssey. There are more to come. Still no fee - SB.
Readers of my previous posting, or message in a bottle... actually message in the hope of a bottle would be more accurate (white or red, either gratefully received) - but a hope destined to be dashed, judging from the vehemence of the response when I had the temerity to ask for a small fee for contributing these words. The 'BlogMaster' as he styles himself, no doubt hankering after all those wasted years at 'uni' playing Dragons and Dungeons, left me under no illusion that far from embracing some silly outdated concept like 'being paid for writing', the invitation to do this was a privilege and one for which Ed Reardon should count himself lucky.
Well, I suppose it's not every day that I get to rub shoulders with the likes of Melvyn Bragg whose erudite 'In Our Time' blog posts range far and wide from the cute office puppy to 10th century Viking funeral ships and back to the cute puppy again. So, to recap... readers of my previous posting will be on tenterhooks - or 'tender hooks' as I heard someone on Radio 5 Live say the other day, though to be fair (as their football pundits are so fond of interjecting), the accurate usage does contain a daunting three syllables.
Incidentally, when I tuned in to 5 Live Sports Extra for the test match commentary good and early the other morning I heard the station being described as 'From the creators of 5 Live' no less! For the Corporation to blow its own trumpet about the World Service, say, might be understandable, but is this particular act of creation, the home of phone-ins for the compassionately challenged, anything of which to be proud? The Almighty must be turning in his grave.
Anyway, readers will be on tenterhooks to discover how went my foray into Broadcasting House, the dual purpose being to record some promotional 'trailers' for the forthcoming series of Ed Reardon's Week and more importantly to come back with a substantial haul of party food - the latter in lieu of payment for the former - to keep Elgar and me going over the tricky festive period.
The omens seemed propitious. The studio I was led into had played host to The Moral Maze's Christmas Special the night before, and was thus in sore need of BBC cleaners (or more probably eager volunteers from the Big Society to come in off the streets) to clear up the empty wine bottles, wreckage of pulled crackers and torn paper hats - and, cryptically, the legend 'MP Fancies MB' in shocking-pink lipstick letters smeared on the glass window between studio and engineer's booth.
The identity of this fun-loving couple would have to wait until I'd had a look through the Christmas Radio Times at the Euston station bookstall (a quick flick, as they've started recognising me) because time was getting on and the snacks would no doubt be disappearing down 12 year-old gullets like hapless warblers feeding a giant baby cuckoo.
In my party-going days in London some twenty years ago, sound advice to a would-be gatecrasher was 'Say you know Dave'. Now in my experience, it is either 'Ben' or 'Matt' (or both to be on the safe side) that has the desired effect at a media function, and all was going swimmingly until I tried to pass through the metal detector at the entrance to the Radio Theatre. It was a moment of sheer Hardyesque frustration as yet again the fates conspired against me. If only I'd taken the rubber dice or the tangled-pieces-of-plastic puzzle from the remains of those crackers instead! But no, I'd been too clever by half and pocketed the bottle opener - which being from a cracker was already bent and useless.
But the damage was done and I was ejected as a potential thief, which was technically correct though I would have preferred not to have it loudly announced in the foyer of Broadcasting House while genuine infant friends of Matt and Ben swanned through Security clutching their Hamleys bags.
So, back home to Berko, tail between legs. But on the mat, a welcome surprise for once from the BBC. Back in 1974 a sketch the teenaged Ed Reardon had sent in about Princess Anne and Captain Mark Phillips appearing on The Generation Game had been used on Week Ending. Moreover since the advent of Radio 7 it had apparently been repeated eighty-six times.
Unbeknownst to their client, my agents had held onto the fees until the total passed ten pounds. And there it was, showing up in my bank account which I dared broach on-line for the first time in months. Enough for a meal, a half-decent bottle of Barolo and a handful of charity Christmas cards for my nearest, dearest, and agent.
Ed Reardon is an author, pipe smoker, consummate fare-dodger and master of the abusive e-mail
Read Ed's previous blog post.
Ed is back in a new series of Ed Reardon's week, written by Andrew Nickolds and Christopher Douglas, on 10 January and you can hear his Edinburgh special 'An Audience with Ed Reardon' on 3 January at 1130.
Subscribe to Melvyn Bragg's newsletter (the one with the puppy) on the Radio 4 web site.
The picture shows Bruce Forsyth and Anthea Redfern on The Generation Game - root cause of Ed's life-saving royalties cheque - in 1976.
More pics of Ed on Flickr.