Editor's note: The Easter Diaries are short dramatisations of the Easter story that can be heard on Radio 4 Extra this week. The producer, Paul Arnold talks about his idea for the series. Hear the programmes everyday for a week from Tuesday 3 April 2012.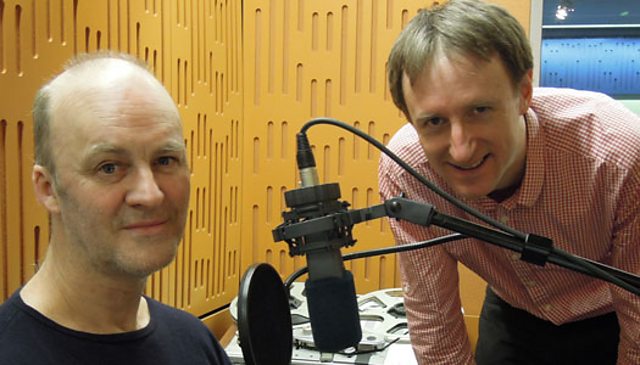 Easter may be a movable feast, but it turns up pretty predictably each Spring. So there was no particular reason that Radio 4 Extra's Easter Diaries had to be a late commission - other than the fact that the idea only struck me in February.
With projects like the Poetry Pod and Chain Gang, our interactive drama, Radio 4 extra (and Radio 7 as was) has been a great place for me to explore what can be done in just two or three minutes, in short-form items that pop up through the day on a pre-recorded network.
There are plenty of seasonal plays we have scheduled in the past for Easter, but I thought it might be nice to produce something of our own, and re-tell the Passion story in real time across the week, in a series of diary entries. We're working much closer with Radio 4 nowadays, so when I heard about The People's Passion on Radio 4, it seemed a good idea to tie it in with that. That was penned by the brilliant Nick Warburton, who clearly knew the Gospel stories from his earlier plays called 'Witness'. So I was thrilled when Nick took up the challenge of telling the Easter story in such a tight time frame.
Nick's choice of characters to share their thoughts is interesting. As well as those you might have expected to hear from, there are some less obvious choices, and a particularly female perspective towards the end of the week. We worked quite hard at getting the timing of the broadcasts and perspective right - time and time again we are reminded that these people didn't have our perspective on events. We sense their confusion, fear and pain.
Assembling a cast at the last minute can be tricky, but with pieces that are mostly just one voice, we could be flexible about recording times. We were so pleased Lesley Sharp, currently on screen on ITV in Scott and Bailey, could join the cast as Mary, and Tim McInnerny gave us a wonderful Herod Antipas. But those are not the only fine performances by any means.
We hope some listeners will be joining in the 'real-time' experience and tuning in across the week. but there is always iPlayer, and our Easter Sunday omnibus for those who can't. I hope you enjoy the journey.
Paul Arnold is the producer of Easter Diaries on Radio 4 Extra.