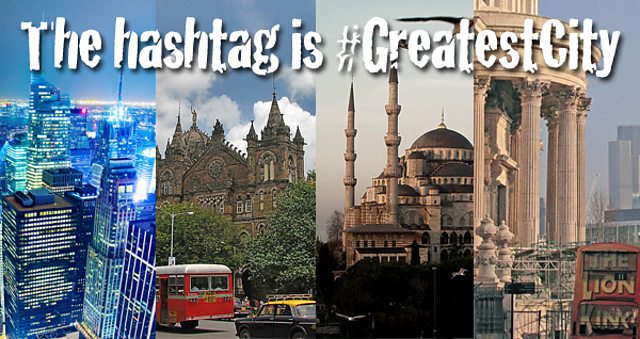 http://www.bbc.co.uk/programmes/b00t5l7f
The #GreatestCity debate took place this morning at 0900 and hundreds of you joined in here on the blog, on Twitter and on Facebook. Four World Cities squared up for the big fight. Laurie Taylor chaired, four city lovers made the case for their favourites - London, Mumbai, New York and Istanbul - and an audience in the Radio Theatre (in the heart of London, it goes without saying) decided. And the winner was Mumbai.
You can now 'replay' the chat while listening to the programme on the iPlayer.
And once you've listened, please do us a favour and leave a comment on this blog post (using your BBC login) to tell us what you thought of the chat and the programme.
Steve Bowbrick is editor of the Radio 4 blog