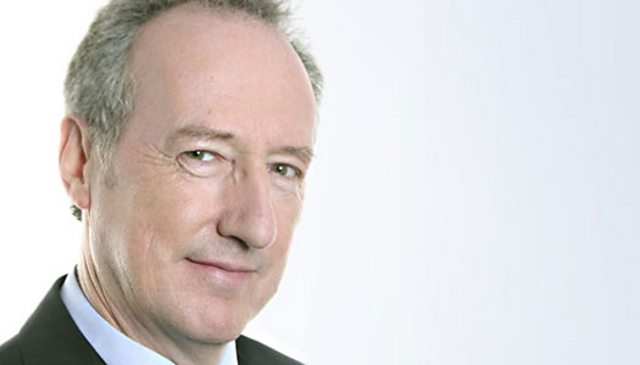 "I beseech you, in the bowels of Christ, think it possible you may be mistaken". Those words were spoken by the Lord Protector, Oliver Cromwell in 1650. He was addressing the general assembly of the Church of the Church of Scotland in Edinburgh.
Over 350 years later a former Bishop of Edinburgh, Richard Holloway, has been making a similar plea on Radio 4.
He resigned as Bishop and Primus of the Scottish Episcopal Church in 2000 and since then his own theological position has become increasingly radical. He still attends church, denies he is an atheist, and prefers to be considered a Christian agnostic and an "after-religionist".
He has just completed a 20 episode series on the network called "Honest Doubt". On the whole it has been well received, with many listeners greatly enjoying his exploration, through history, of the space between the certainties of religious faith and atheism, a journey that made much use of music and poetry and a wide range of voices.
However there were some Feedback listeners who felt that once again Christianity was being attacked in a way other religions would not be. James Pennington asked "Why always Christianity in the firing line?" Why hadn't the Archbishop of Canterbury been offered such a series? Chris Moorsom suggested that "It would have been far more interesting and fair minded to put this into a dialogue format .... based on real debate".
On the other hand an atheist wrote to say she had found it "a captivating programme".
In Feedback this week I talked to Richard Holloway and also to the Radio 4 Executive who commissioned the series, Jane Ellison. Here is our discussion
Also this week Mark Friend, Controller, Multiplatform and Interactive, BBC Audio and Music, explained the changes that have been introduced to the BBC Radio websites, particularly the one for Radio 4.
He was keen to emphasise that this was a "Beta" version, in other words on trial, and he was keen to hear listeners" views about it and said he was very willing to make appropriate changes. So do please have a look at the website and tell him what you think.
One other bit of news this week.
After an extensive review the BBC has decided not to cut any of its 5 orchestras. Instead it has cut their budgets by around 10%. You can read the report on the BBC Trust"s website.
Still no news on the new DG. An announcement is now expected in "early July".
Happy Listening
Roger Bolton
Roger Bolton presents Feedback
Listen again to this week's Feedback, get in touch with the programme, find out how to join the listener panel or subscribe to the podcast on the Feedback web page.
Read all of Roger's Feedback blog posts.