Editor's note: The Art of Radio Times celebrates the contribution that Radio Times has made to the graphic art of Britain across nine decades. Listen from Thursday 26th September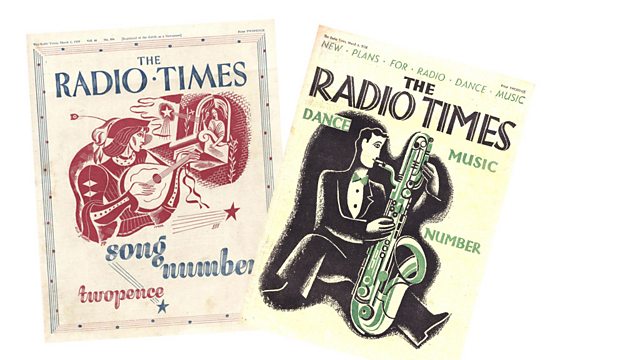 "The Art of Radio Times? Surely an oxymoron…" My friend's incredulity was palpable. And perhaps it does sound odd to today's newsagent shelf-browser. When the glossy-covered Radio Times regularly wraps itself in the stars of EastEnders or Strictly… with an inharmonious jangle of colours that simply shrieks from the racks, you have to agree that there doesn't seem to be a lot of art about. 
Not true, cries the current editor Ben Preston: "we've had David Hockney on the front cover and we commissioned Sir Peter Blake to do a portrait of the Queen for the Jubilee". Ah yes, but I'm not talking the odd painting, albeit by distinguished artists -  produced for one-off covers (and personally I loathed Blake's version of Her Majesty).
No, I'm thinking back to the much less graphically dramatic world in which I grew up some 50 years ago; when children were lucky if the illustrations in their books were – as the phrase went then – 'in full colour'. In those days, my weekly dose of fireside reading – when Radio Times hit the sitting room – was always enlivened (and my imagination sent rocketing) by a wealth of decorations, illustrations and cartoons that routinely adorned the pages of the magazine.
 
Little inch-high images of perhaps a musical instrument or a singing angel for a Third Programme concert; a meticulously detailed line drawing of young people in love for a Saturday Night Theatre; or a gritty industrial street scene to herald a new series of Juliet Bravo or Z Cars. As a child, the artists' names meant nothing to me. But the pictures did. And slowly I deciphered those famous signatures: a curling 'Eric Fraser', perfectly calligraphed around a scroll or dress-hem; a perky, lowercase 'reinganum' (Victor Reinganum) under a witty modernist motif.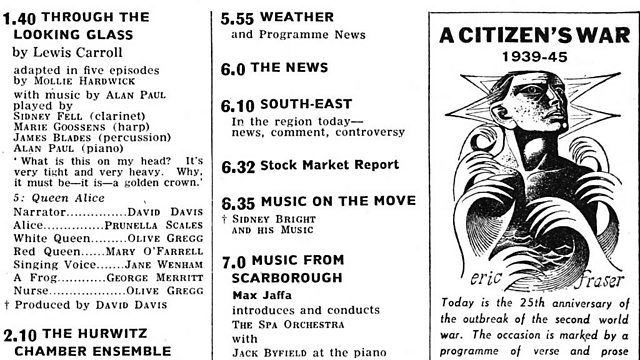 A Citizen's War
In the 1950s and 1960s, though, covers were (with the exception of Christmas editions) pretty prosaic. Long gone was the sumptuous art of the famous 1930s Fireside Numbers, the Spring, Whitsun, Summer and Autumn editions and the one-offs for anniversaries and those major events that rivalled the celebrated "Shell Guides" for graphic distinction. Eric Fraser – the Radio Times' most prolific and distinguished artist–produced covers and page-illustrations for the magazine for 60 years, drawings that now sell for thousands of pounds. For Val Biro, (the author-illustrator of the well-known 'Gumdrop' children's books, and himself an RT regular throughout my youth) Fraser is a god: "what a brilliant artist he was! And dear old Robin Jacques; he was the most decorative of all of us. His drawings smelled of roses… really!"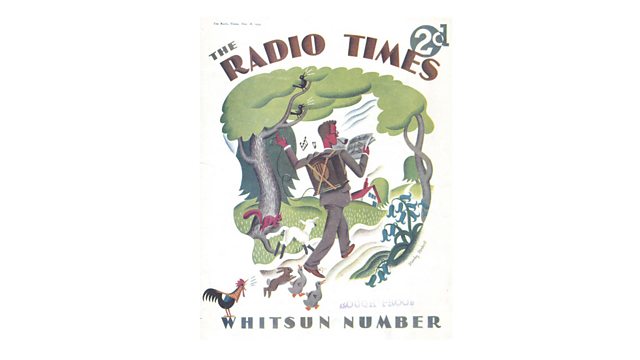 A stealthily produced revamp at the end of the 1970s, with a new editor and many new illustrators, radically changed the look of the Radio Times, but didn't destroy the creative impulse. Fraser still contributed – a glorious Middle Earth for the Lord of the Rings cover – and brilliant newcomers like the sardonic Peter Brookes and punchy Frank Bellamy brought colour and sharply contemporary style to RT's pages.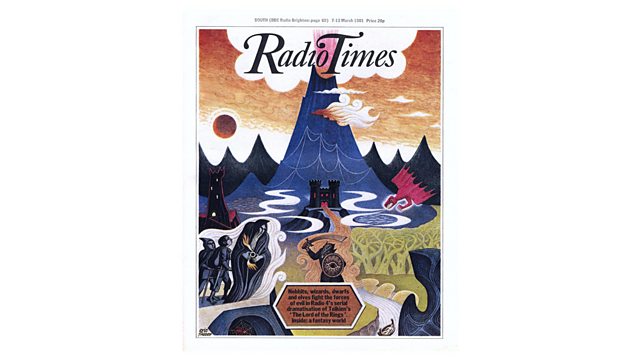 Eric Fraser, March 1981. This illustration is specifically mentioned in the programme.

But when I leaf through the yellowing pages of the archive as the century turned, alongside a murky nostalgia for long-gone programmes, I can clearly sense the supply of memorable images gradually drying up. Today, the desertification is almost complete. Sure, the radio pages carry a regular – tiny – illustration. And the editor Ben Preston rightly points to the enduring tradition of garlanding festival-day listings with bells or daffodils or bank-holiday sand-and-spade. But it's an artistic trickle compared to the broad river of illustration that once flowed every week around those dull programme-lists.

Happily Val Biro and Peter Brookes are still with us, still drawing (if not in Radio Times) and still firing imaginations. But,as Biro says, "it was Radio Times' use of these drawings that made us illustrators respectable!" 'Nuff said.
(The BBC is not reposible for the content of external links)