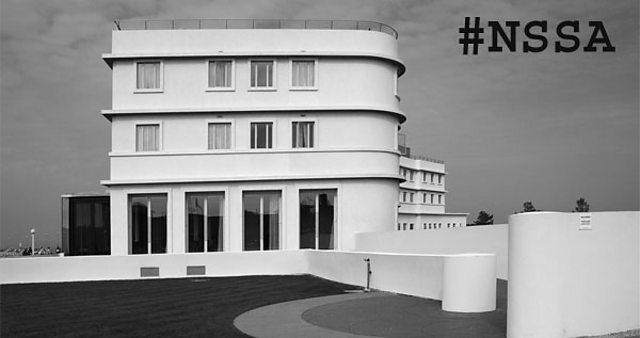 It's been a strange week, locked in a studio recording a novel about secrets and conspiracy in Stalinist Russia and then dashing 8 floors up, to conspiratorially huddle over the short list of this year's BBC National Short Story Award intent on ensuring total secrecy until the announcement on Thursday's Front Row.
There is a sense of both relief and excitement now that we have reached this point. Relief to have finally got through all the hurdles, from the box loads of entries in the spring, to the complications of contracts in a digital age, from the casting of Cumbrians to the challenges of the short-listing meeting. This year the judges seem to have been particularly passionate in their defence of, or coruscating in their demolition of, some entries! And for the first time we felt we must add a commended category for stories from Edna O'Brien and Graham Mort.
There have naturally been various minor alarms along the ways - a couple of the stories are brilliant and don't need to be abridged - in fact they are written with such economy in their totality, that they are too short for our 30 minute slot! Unfazed by this potential hiccup we have come up with two solutions - the wonderful Irish writer Colm Toibin has promised to reveal his favourite classic short stories after David Constantine's clever and concise tale on Monday, and kindly Gardeners' Question Time will take up the slack on Friday before Hugh Quarshie reads Aminatta Forna's tender story of a love remembered and lost.
The casting was trickier too, with several stories with first person narrators and specific regional or age requirements. Sarah Hall's powerful coming of age story is deeply rooted in north Cumbria and the lovely people at The Theatre by the Lake in Keswick have helped us find the perfect voice. Meanwhile Helen Oyeyemi's story is deliberately unplaced - she told us 'the village itself I feel much more vague about - it could even be Muslim rural Africa, but an Iraqi accent would be true to the story too.' Of course for radio such ambiguity is hard. We have to fix on a voice and thus a suggestion, at least, of place - see where you think Sirine Saba is speaking from.
In these multi-platform days of youtube and twitter we have to find pictures for radio - always an odd idea given we spend our lives saying that radio creates the best pictures! For David Constantine's story Rob Howells has been delving into the picture archives in search of Morecambe Bay - which did appear eventually but only after he'd viewed over two hundred pics of Eric and Ernie. Water and floods resonate through Jon McGregor's poignant and disturbing portrait of a lonely man too. The continuity of the river below his dwelling was the pervading image.
There have been a lot of wonderful trails on Radio 4. Not normally one to step in front of the mike, preferring to lurk on the other side of the glass, I have found myself on air at the most surprising times. It was particularly disconcerting to be drifting off to sleep last night thinking I recognised the actor! But amusing to learn that one of my team, rather groggy and half asleep, leapt out of bed on hearing the Big Brother voice of his leader coming out of the radio at 6.30 in the morning.
Finally, however, it is exciting to be at this point again - with the five stories about to be made public, a chance for the audience to join our debate on Facebook before what I predict will be a polite but fiercely fought tussle at the final judging meeting for the winner. And then of course we'll all be sworn to secrecy all over again until the 29th. Good thing I'm picking up tricks on enforcement from my current recording!
Di Speirs is Editor, Readings at BBC Radio 4