Capturing the everyday sounds of Ambridge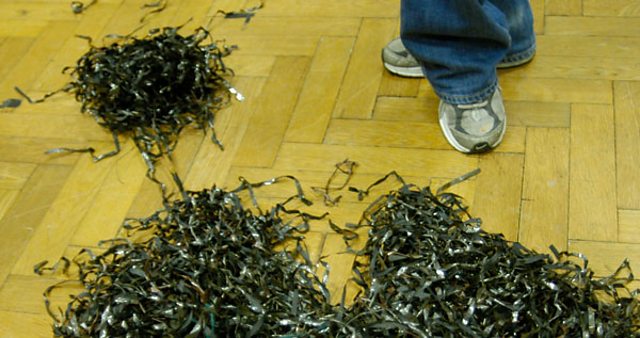 Only last week I was fretting about my return to work, after having had time off to have my second baby. But why should I worry? Of course I would remember how to sound-edit the programme, and I would never go into a blind panic when I had to point that microphone for the latest sound effect needed in studio! This week? I can honestly say that I feel as if I had never been away! And there really was no need to panic.
Coming back to work - even when what you do involves editing and microphones - is much like riding a bike - you rarely forget.
There is always so much to do in the run up to studio week, for me, so if I was going to pine too much after my adorable boy, and my hilarious daughter, then this was a good week to choose a return. I honestly haven't stopped.
I have already recorded on a beautiful farm in deepest Leicestershire (yoghurt-related effects) and I have had a good few children in to repeat lines after me. Then there is the hectic compiling of episodes, playing out (our speak for listening back to the final version), scheduling and podcasting.
Today, already, I have played out 6 episodes that transmit in a couple of weeks (not quite Christmas, but if I hear any more Christmas hits, I think my head may spin), planned a couple more recordings, done some episode scheduling and podcasting, and am just about to commandeer an edit suite to play out an Omnibus...
Then, when the day is done, and I can be sure that the listeners will get their daily dose of the programme, I will pop out for a good run (my other passion, besides my kids and my job), and then back home... but you don't want to know the trials and tribulations of that part of my day!
Sonja Cooper is a Technical Broadcast Assistant on The Archers and she's responsible for recording many of the sound effects you hear on the programme
Here, for your listening pleasure, are some of the sounds captured by Sonja on her recent travels: