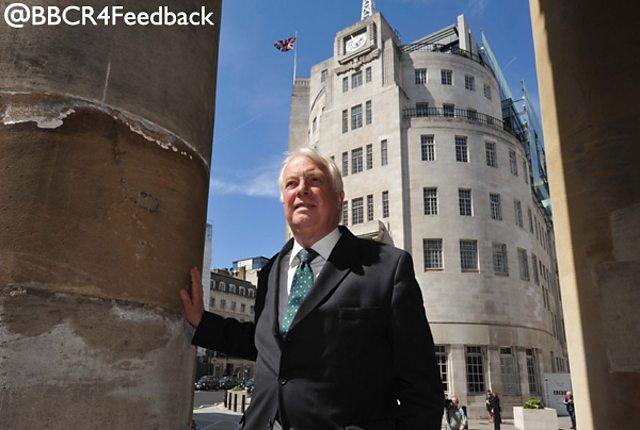 Lord Patten on his first day as the new BBC Trust Chairman, 3 May 2011
This week on Feedback I talked to a member of the BBC Trust, the body which replaced the BBC Governors, about impartiality in journalism.
It took my mind back to the rather fraught period around 1980 when I was editor of the Panorama programme and at frequent loggerheads with the Governors about our coverage of Northern Ireland. Mrs Thatcher was saying that the BBC had to be for or against terrorism.
On the side of law and order.
No middle way.
After all, the Iron Lady said, we did work for the BRITISH Broadcasting Corporation.
It would have helped us all in those days if at least one of the Governors had experience of on the ground reporting in the province where the confused realities and complicated journalistic dilemmas would soon have become evident.
It would also have helped if the BBC management and the Governors had not held each other in a degree of distrust, sometimes bordering on contempt.
The situation is somewhat different today. There is a much clearer separation of responsibilities between management and Trust, and in Alison Hastings, the Chair of the Trust Editorial Standards Committee, they have someone who knows what journalists have to do to get a story.
She is a former editor of a metropolitan evening newspaper and, some years ago, served on the now largely discredited Press Complaints Commission.
Ms Hastings is now in charge of the latest in a series of reviews by the Trust, this time into the impartiality of BBC Coverage of the Arab Spring.
Previous reviews have been conducted into business (2007), network news and current affairs coverage of the UK nations (2008) and science (2011).
When I met Alison Hastings I wanted to know why the Trust had chosen this as the subject of its current review.
Had there been widespread concern about the BBC's impartiality? This is our conversation.
By the way the Controller of Radio 4 is coming onto Feedback in a couple of weeks - so please let us have your questions for the person who changed the schedule!
Roger Bolton presents Feedback