Feedback: Confessions and Advertising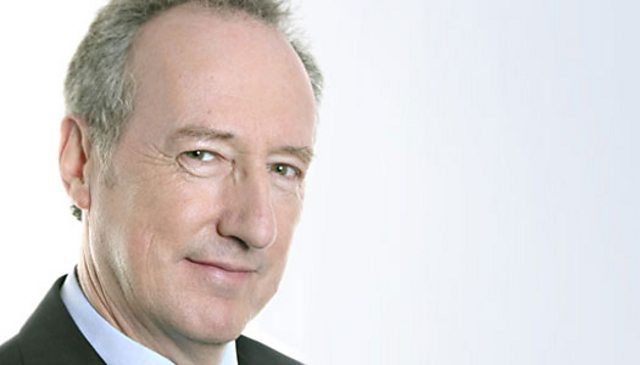 Roger Bolton, Presenter of Feedback
Confessions seem to be all the rage this week.
I have nothing to say about penalty points for speeding, but I am feeling a little bit guilty about failing to come clean about some recent mistakes.
After all we at Feedback have been giving a hard time to the various BBC networks over cock ups in their presentation, overlapping programmes, lines dropping out and so on.
So hear is my confession.
Offence No 1.
Last week I interviewed the Controller of Radio 2 and was trying to give him a hard time, on your behalf of course, over some recent schedule changes.
Then a mobile phone went off in the studio.
That's a cardinal sin of broadcasting of course. All phones must be switched off before entering the studio.
I looked across at Mr Shennan with an air of superiority.
Huh.
A Controller who doesn't know one of the first rules of broadcasting.
And then I realised the noise was coming from my side of the table.
As he smiled I went pink and tried to find the phone. It wasn't in my jacket or trousers.
Then I realised it was in my coat which I had thrown down on the floor.
It continued to ring, on and on and on.
Bob Shennan's smile got broader.
I got redder.
Then I discovered the phone had slipped down the lining of my coat and I couldn't get it out.
The Controller now looked like a Cheshire Cat.
I looked through the studio window. The studio manager was lifting his eyes to the heavens.
Fortunately I couldn't see my producer's face.
All her private suspicions confirmed.
Eventually I located the phone.
It wouldn't switch off.
In desperation I rushed to the studio door, opened it, and flung the phone outside.
I resumed my seat, put my head down, and tried to ask some more tough questions.
To his eternal credit Bob Shennan behaved as if nothing untoward occurred, but he left the studio with a very big grin on his face, while mine was still a bright shade of pink.
Offence No 2.
Last week I also interviewed the Head of the BBC Newsroom, Mary Hockaday, and tried to ask some tough questions, on your behalf of course.
We had a vigorous discussion, which she took in good part. Her BBC minder, standing in the corner did not look happy.
After we left the studio we were chatting about the latest corporation gossip when it became clear that the recording had failed and that we would have to do the interview again.
To her credit Mary Hockaday did not storm off, or complain but said, a little quietly, "OK lets do it again".
She left with a smile. I did not.
As we record Feedback and are not live, none of this was apparent to you the listener, or at least I hope not.
Nor do you hear the many retakes I need to do when recording my commentary.
So I take my hat off to live broadcasters who can't edit out their mistakes.
There but for the grace of God...
This week, listeners were concerned, not about what is edited out but about what is broadcast.
Many thought that the McCartneys got some free advertising for their re-launched vegetarian food range when Paul appeared on the Food Programme, and Mary went on You and Yours.
I talked to Radio 4's compliance editor, Roger Mahoney, to try and discover when an ad isn't an ad.
Roger Bolton talks to Radio 4's compliance editor, Roger Mahoney.
Thanks for listening, and for writing,
Despite having to be "complied" we aren't censored, so whatever you want us to take up - we will, providing it's within the law!
Roger Bolton
Roger Bolton presents Feedback on Radio 4.
•Listen to this week's Feedback
•Get in touch with the programme, find out how to join the listener panel or subscribe to the podcast on the Feedback website
•Read all of Roger's Feedback blog posts