Fecundity and mortality on The Archers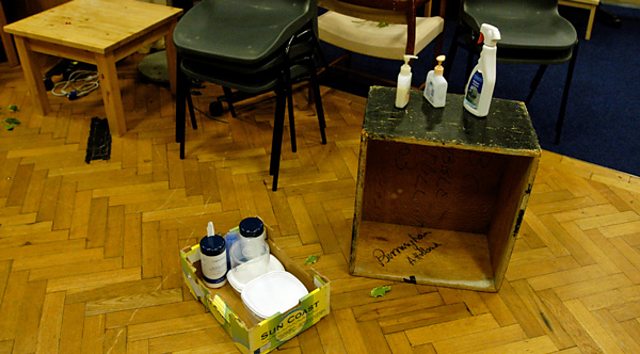 At the end of last week I had my annual Archers plotlines meeting.
Those present - Archers editor Vanessa Whitburn and two trusty Archers senior producers, the Head of Radio Drama (England) and the Commissioning editor for R4 Drama - and R4's press officer.
A few days in advance I get a brown package and my PA hands it over to me. Inside is a 66-page, single-spaced A4-size document and a spreadsheet/calendar explaining how the plot will develop over time. The document is numbered and my PA wags her finger at me and reminds me that if I lose this I can say goodbye to my nice Radio 4 life and look forward to a lifetime of ignominy. I am terrified every year but thus far I have managed not to leave the papers anywhere more dangerous than the back of my car buried under a pile of Radio 4 CDs.
The meeting lasts a couple of hours as we haggle about who to make ill, happy, pregnant, successful and... yes... dead. We talk - heatedly - about actors.
There is much dark humour and some themes crop up every year... about the balance between The Archers family and others, the need to space out fecundity and mortality, the problems caused by actors' other commitments etc.
It's a fascinating and complicated business. Any number of criteria need to be juggled. Is a particular plot line really credible? Do we have the highlights spaced? Which plotlines will make a splash? What do we do with children whose voices may need to change? Are the lighter plots - often starring the 'rude mechanicals' - up to enough? Can we make sure the misery is not overwhelming and not all timed to take place over Xmas? Should we do something 'big' in the plot for the 60th anniversary (January 2011)? And how big (so there's a bit of Kremlinology for you)...
There's also a little bit of inter-generational justice at stake here. Vanessa could go for something huge - but we know that although that might have a very large impact now - what will it do to the long-term future of Ambridge and future listeners? And from time to time we will indeed do something huge (cf Sam/Ruth/David in 2006).
At the end of the meeting we agree two or three big changes but the bulk of the plan goes through. The numbered documents go to a shredder. I feel immediately calmer. My PA beams happily.
All I have to do now is to resist temptation and never tell anyone - not even my family - what's going on. I just look smugly superior as they try and guess.
Mark Damazer is Controller of BBC Radio 4