Feedback: BBC Asian Network
Ed's note: Apologies for the delay in publishing the weekly Feedback blog post. Feedback returns in January - PM.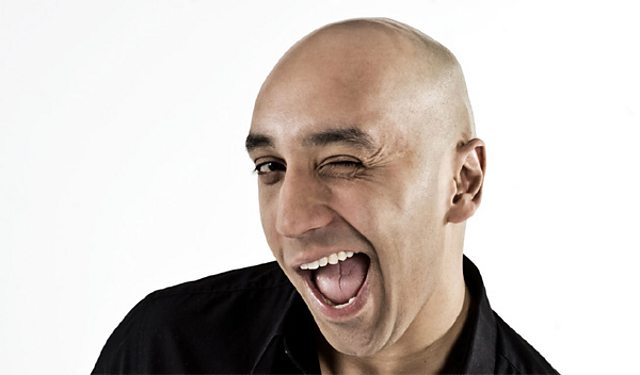 The host of BBC Asian Network's morning show, Tommy Sandhu
Last Tuesday morning it was cold and grey in the Chilterns where I live. I drove to the railway station through the drizzle to find commuters with resigned faces, as once more their expensive trains to London were delayed.
More trackside lines failures, or was it the points?
When I reached Western House off Great Portland Street in central London, at just before 8am, the only warm part of me was the hand in which I held a plastic cup of coffee.
Then I was taken up to the studio from where the BBC Asian Network's morning show is broadcast - and colour and heat burst back into my life. Tommy Sandhu, the presenter, was on his feet dancing around to the latest glorious Bollywood mix.
I felt very overdressed, not to say grey and middle-aged. Well that's stretching it a bit. I think I was middle-aged before Tommy was born. It was impossible not to grin and start shuffling around in what approximates in my case to dancing.
I was watching what broadcasting life is like after death, or at least after a death sentence has been commuted.
Both BBC 6 Music and the Asian Network, two digitals channels set up when all was possible in the digital spring, were considered not to have attracted sufficient audiences to merit their running costs and so were to be quietly put to sleep.
The reaction to the news was anything but quiet.
6Music was the first to be reprieved as its audiences soared and the sainted Jarvis Cocker and others got to work.
The Asian Network was also let out of death row, but, as a result of those initials which are engraved on every BBC heart, DQF, is about to have to make cuts of around 46 per cent in its spending. Never mind, it lives.
In Feedback this week you can hear about my visit to the Asian Network breakfast. Here's Tommy.
And here's my interview with the Network's head of programmes Husain Husaini.
Feedback is now off the air until January 20th, but do keep listening and writing to us.
With the results of DQF being published early in the New Year we will soon find out if the BBC is any good at listening.
Have a good break.
Roger Bolton presents Feedback