Feedback: What Is The Point Of Power Lists?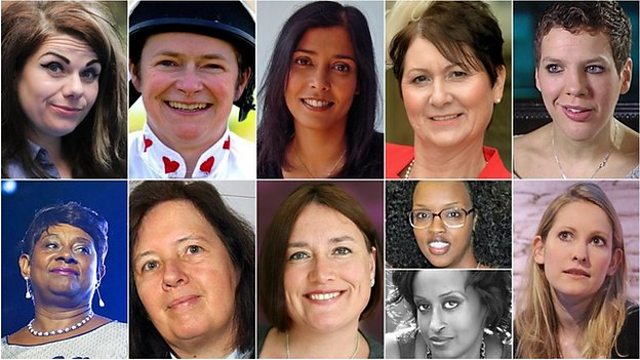 Powerlist
As you well know BBC programmes are supposed to be impartial but I'm not sure if that can be said of Woman's Hour, at least when it comes to feminism. Woman's Hour is in fact a powerful advocate for women's empowerment and this week as part of that campaign it produced its second power list.

Last year the list was designed to identify the 100 most powerful women in the country. No 1 was the Queen, which some thought was an unoriginal choice. This year the power list was much shorter; there were only ten women on it and it focused on so called "game changers". Top of the list this time was Doreen Lawrence, the mother of the murdered black teenager Stephen Lawrence. She was introduced by the Home Secretary who lauded her campaign to get to the truth about what happened to her son, and when the now Baroness Lawrence walked on stage the 250 or so women present in the radio theatre in Broadcasting House rose as one to applaud her.
I sat up in the theatre balcony watching what was going on and it was impossible not to be moved by her story and those of some of the other women on the list, and the way in which the audience responded to them.
In the question and answer session that followed transmission the audience members spoke equally movingly about what Woman's Hour had meant and does mean to them.
In a "warming-up" speech before the broadcast the Controller of Radio 4, Gwyneth Williams spoke, with only a slight exaggeration, of the two "megastars" who present the programme, Jane Garvey and Jenni Murray and called Woman's Hour an "immense powerhouse".
So I felt somewhat exposed when I raised possible criticisms of the power list with Jane and with some listeners.
Fortunately I was also armed with comments from an unimpeachable source, the ageless Gillian Reynolds,  radio critic of the Daily Telegraph, a role model for all journalists and as independent as they come. She has written that such power lists are "meaningless froth".
I tried to find out whether anyone there, including the usually outspoken Ms Garvey agreed with her.
Will there be another power list next year? I would place money on it.
Here is our Woman's Hour power list feature.
Also this week we ran a piece about some new productions of "lost" Tony Hancock radio programmes. There were lost by the BBC of course, like so many other programmes, but frequently found by fans who made illegal recordings, thank heavens.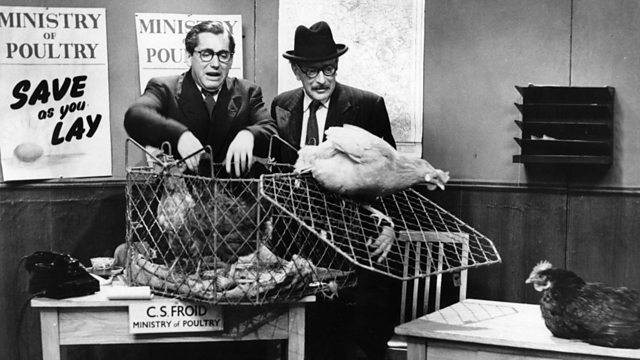 Tony Hancock and Oliver Burt.
I look back in dismay to my early days in BBC Television in the 70s when we were routinely asked to cull the archive so that expensive videotapes could be reused.
As most of the current affairs programmes I worked on were soon out of date, not too much of importance was lost but of course it is often only much later that one realises that something which once seemed trivial is now valuable. Particularly when it comes to pompous presenters and their youthful indiscretions, not to say ludicrous hairstyles and wardrobes. Why even I once had shoulder length hair, a Zapata moustache, a flowery patterned shirt and bell-bottom trousers. But I did not inhale.
Roger Bolton
Roger Bolton presents Feedback on Radio 4.
Listen to this week's Feedback