Record listening figures for Radio 4: RAJARs Q2 2011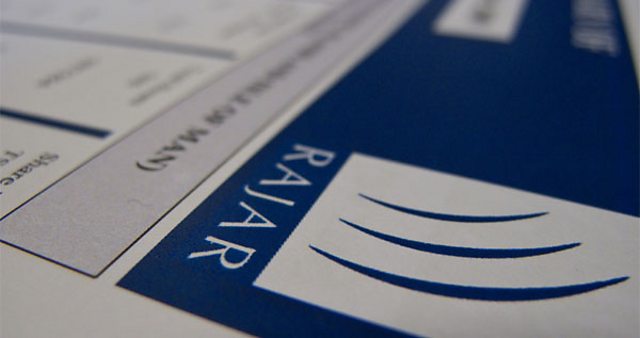 I am on holiday in Wales (glorious river noise, mountains and sun) and keep having to go up the drive to use the Blackberry so I had given our audience guru, Alison Winter, the land line to find me instantly with her quarterly much-awaited phone call bearing RAJAR data - RAJAR is the body that calculates and releases the official radio listening figures every quarter.
Sure enough - and right on the expected time - her expert tones delivered rather good news: new records all round for Radio 4 and 4 Extra. A record across all genres: news, drama and comedy.
Congratulations to brilliant programme-makers everywhere for this audience appreciation of your work. News records include Today, the World at One (which I am about to extend in length), PM and the Six O'clock bulletin. Eighty-seven per cent of Radio 4 listeners listen to some of our news output on a weekly basis. This is heartening.
I am most pleased, however, this time, with the Radio 4 Extra record of 1.6 million. This demonstrates that listeners are responding to the rich archive and additional programmes seductively put together by my colleague, Mary Kalemkerian, Radio 4 Extra's Head of Programmes, and her team.
And now, pay particular attention to the words of the audience research guru Alison Winter. Here she is to explain all:
Always good to be the bearer of good news and this quarter gave me that very opportunity. It was with some trepidation, though, that I opened the file detailing the latest radio listening figures, mindful of the "best ever" figures we reported last time round.

But these figures have surpassed them. 10.85m UK adults now listen to Radio 4 each week, nudging up from 10.83 last quarter and a good deal up from the figure we reported at this time last year, 10.4m. And Radio 4 listeners are incredibly loyal to the station too, tuning in for, on average, 12h 15m every week - an exceptional figure among those stations that broadcast to the whole of the UK.

As Gwyn points out above, this isn't the work of one or two programmes or even one particular genre. It's thanks to strong content across the board. In addition to the programmes already mentioned, Front Row, The Archers, Woman's Hour and You and Yours are examples of programmes that will be celebrating record figures today. Breakfast is a key time for radio listening and our own Today goes from strength to strength too, this time attracting 7.18m weekly listeners.

Speaking of audience, again we find increases across the board this time round: Radio 4 continues to do an admirable job of attracting both men and women in almost equal measure, and there are increases in the number of listeners across different ages.

And of course this was the first quarter that we saw figures for the newly-relaunched Radio 4 Extra, which is now the most listened to digital-only network.

The 1.6m figure mentioned above is up from 1.16m last quarter and, together with the record Radio 4 figure, points to a healthy appetite for speech radio of this kind.

Finally, to put all of this in context, we know, today, that more people than ever before are listening to the radio in the UK - 47.62 million of us to be exact. And we're listening for longer than ever, consuming over 1 billion hours of live radio every week.

So while there's good news for Radio 4, Radio 4 Extra and their listeners, the wider story is also of a radio sector that's still relevant and actually going from strength to strength.
Gwyneth Williams is Controller of BBC Radio 4 and BBC Radio 4 Extra