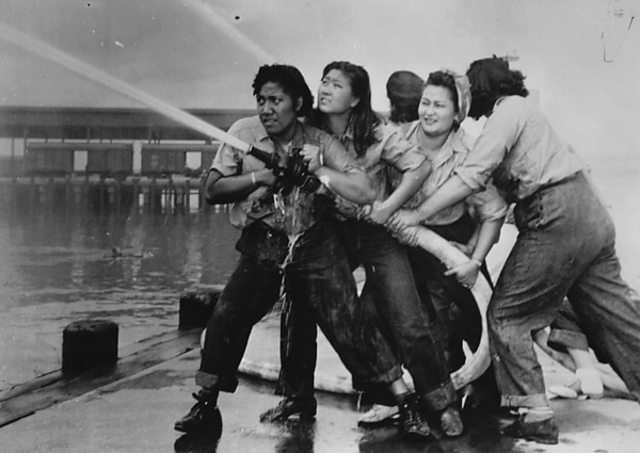 Women fire fighters directing a hose after the Japanese attack on the US naval base at Pearl Harbour
This morning's Random Edition looked at the Japanese attack on Pearl Harbour carried out on 7th December 1941 through the pages of the newspaper the Honolulu Star-Bulletin.
You can see the Honolulu Star-Bulletin's front page here (scroll down).
The unexpectedness of the attack is captured in the newspaper. Civilian casualties are named and there are reports of suspected Japanese saboteurs. But, as the programme reports, as there was only time to change a few pages of the newspaper, the Star-Bulletin also paints a picture of a Hawaiian community preparing for Christmas and following sport and movie stars.
Paul Murphy is the editor of the Radio 4 blog