Local radio cuts and having the Last Word. It's Feedback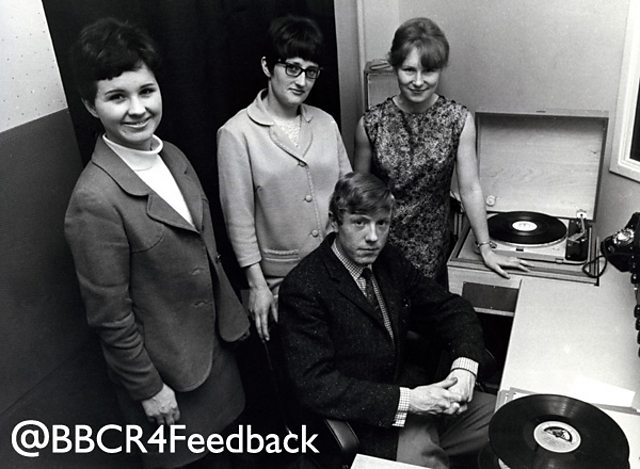 Radio Leicester's team of station assistants, ready for the start of Radio Leicester on 8 November1967
It was rather lonely in the Feedback studio this week. I was surrounded by empty chairs.
We, and many listeners, wanted to talk about the proposed cuts to the BBC's English local radio stations, and had invited both the BBC's Director of News and the boss of local radio to come and discuss their proposals, which will see over four per cent taken out of the so called content spend, as well as significant job losses.
We would have liked to raise these issues with BBC executives - but they were unavailable. Indeed a strange silence seems to have descended on the senior management floor of the BBC control tower.
Perhaps they have gone on a retreat to contemplate the reaction to their proposals, put forward because of the latest licence fee settlement which makes cuts of 16 per cent unavoidable.
Perhaps we shouldn't complain too much about the empty chairs as we had Tim Davie, Director of Audio and Music, on last week and the BBC Trust Chairman Lord Patten on the week before. Still you want answers and we will continue to try and get them, so the invitations stand.
Not that Feedback listeners are united in their support for local radio.
It is striking, reading the Feedback correspondence, some of which we broadcast this week, that whereas in areas like Cumbria and Shropshire there is massive support for their local radio stations, in other areas there is more support for the national networks. To be continued.
Meanwhile let us contemplate more profound issues like death or at least Last Word, Radio 4's obituary programme.
What do you have to do to get on it, apart from pop your clogs?
That is one of the questions I put to the programme's editor, Phillip Sellars. Here is the interview.
By the way the BBC Trust's consultation on the Delivering Quality First proposals continues until December 21st. Details of how you can contribute are on the Trust website.
Make sure you get your points across.
Please join us next week when we hope our chairs will be fully occupied.
Roger Bolton presents Feedback