Radio 4's longwave transmitter and cuts to BBC radio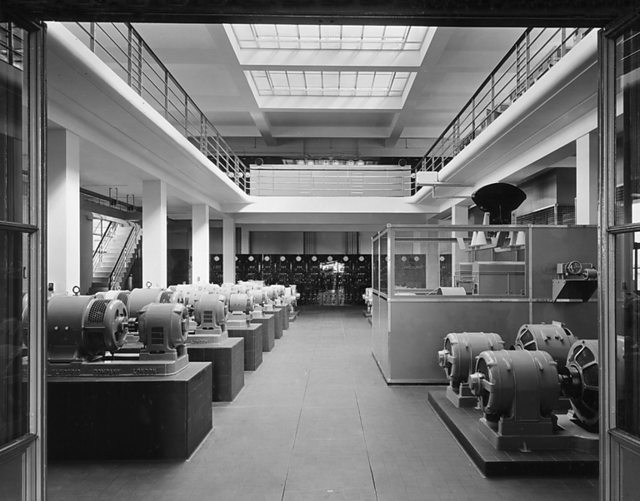 It's all a bit like the budget really. The Chancellor makes his statement in the Commons, the Government's PR machine goes into overtime spreading the good news, and then gradually, as detailed scrutiny begins, rather less positive headlines emerge.
So it was last week with the BBC's launch of DQF - Delivering Quality First. To begin with it seemed as if Radio 4 had got off unscathed since it was to suffer no reduction in its 'content spend', whereas Radio 5 live for example, was being cut by 7.5 per cent.
Then a few days later the BBC's own in house newspaper Ariel came out with this headline "Radio 4 takes a hit it wasn't expecting". The paper reported that shortly after the DQF launch by Director General Mark Thompson, Radio 4 producers are up in arms over proposed job cuts and changes to their department.
The Corporation accepts that the overall number of BBC producers will drop, but says the assistant producer total will go up, resulting in an overall net reduction in staff in the Radio production department of five per cent.
The DQF launch also revealed that Radio 3 is facing a cut in its content spend of 2.9%, but this again is not the full story. They are going to be looking into the BBC orchestras which provide much of the network's music. Lots of rumours I hear say one is likely to be cut which would certainly be controvertial.
Of course DQF has also been reported as handing down a death sentence on Long Wave. However it is rather more complicated than that so in Feedback I also talked to Radio 4's Network manager, Denis Nowlan about when the sentence would be carried out and the consequences for listeners who still value it.
If you want to take part in the consultation about DQF, which runs until December 21st, a questionnaire is available on the BBC Trust website. We'll be tracking that process over the next few months before the conclusions are published in the spring.
Meanwhile the drive to increase productivity, which some call cuts and make other savings has already begun. Don't feel too sorry for the Corporation though. It now knows what its income is for the next few years and that is around £3.5billion. Hardly peanuts.
Roger Bolton presents Feedback