RAJAR listening figures for Q3 2011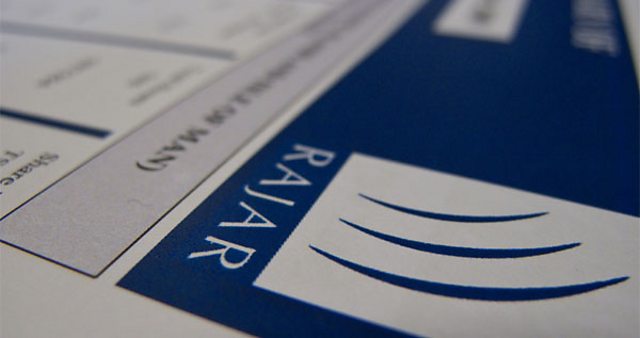 http://www.rajar.co.uk/listening/quarterly_listening.php
Yesterday on my way out of Broadcasting House to have lunch with Libby Purves, I met George Soros in the lift - he had just been a guest on Stephanie Flanders' new series Stephanomics. Before I left the office I listened back to Umberto Eco (what a voice; what books) interviewed for Front Row with Kirsty Lang.
Midweek included Terry Wogan (and he sang); last week Michael Morpurgo told Libby that he first got to see his real father on TV playing Magwitch in Great Expectations; and the week before featured a hero of mine (and Libby's it turns out), Albie Sachs, the former high-court judge and an architect of the South African constitution.
Oh, and if you haven't heard them already, don't miss Stephen Fry and Daniel Digby as Marengo and Copenhagen - the war horses of Napoleon and Wellington - in Warhorses of Letters which started this week.
Our Rajar figures are 10.55m - up by some 187k when compared with last year, although down on last quarter's record of 10.85m. It's worth noting that this quarter includes the summer hols in which listening often dips. Share is 12 per cent - up slightly compared with this time last year when it was 11.8 per cent, but again down on last quarter which was 12.4 per cent (share is about the share of listening to all radio that Radio 4 enjoys).
The average hours that listeners spend tuned to Radio 4 each week is up a tad this quarter and up some 19 minutes on the year at 12 hours and 17 minutes.
So on average ten and a half million people listen to Radio 4 for over twelve hours a week.
Oh and a small record or two - for Woman's Hour Drama, the Afternoon Play, as well as You and Yours - and FOOC on Saturday has done particularly well.
Radio 4 Extra's reach is much the same as last quarter at 1.52m (it was 1.53m). It is significantly higher than last year - up 46 per cent. Share is a record 0.9 per cent and total hours spent with the station each week hit a record of 9 million+, thanks to average time spent per listener of just over 6 hours. We hope this means that listeners have now found some programmes they enjoy on Radio 4 Extra and are staying with us to listen to them.
Congratulations to everyone who has contributed to the last three months of programmes.
Our audience guru, Alison Winter, tells me that on Radio 4 and 4 Extra we are seeing a pattern of long term growth. She said she would add a few lines to this note from me for those who might prefer to go to the tutored source as it were.
Alison Winter writes:
"You may recall seeing the headlines 3 months ago when Radio 4 enjoyed a record audience of 10.85m, riding on the tide of good news for radio that saw more people (47.6m, 15+) listening to more radio (just over 1 billion hours every week) than ever before.

So, as we pondered what the results for Q3 might have in store we expected to see a decline, given that Q3 includes the summer months of July and August, when normal routines can be disrupted and people are apt to spend more time out of the home and workplace. And indeed most radio stations have seen declines on the quarter, Radio 4 being no exception. But there is also a pattern of longterm growth as audiences are, by and large, higher than they were a year ago. In the case of Radio 4, the weekly audience has remained above 10 million (with only one exception) since mid-way through 2009, routinely attracting 1 in 5 of the UK population every week.

Gwyn has already highlighted some of the particularly good performances across the network this time round but another one I've found is the relative strength of DAB as a listening platform among Radio 4 listeners: as much as 26% of all Radio 4 listening is through DAB, versus the industry average of 18%. Maybe this explains the good news for 4 Extra, maintaining almost all of those who tuned in last quarter as it launched, and reaching record hours of listening each week."
Gwyneth Williams is Controller of BBC Radio 4 and BBC Radio 4 Extra