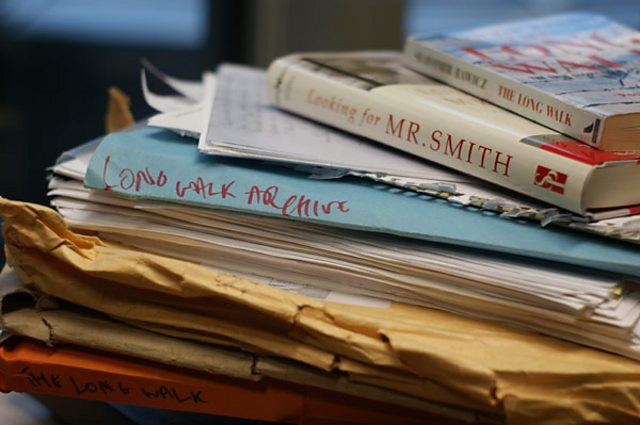 I am staring at a pile of papers on my desk. It's 5 inches high. To anyone passing by, it's just a rather tedious heap of orange and blue folders. But to me, it represents a period in my life when I became utterly obsessed with making a single radio documentary. So obsessed that at one point my boss feared that I was losing my marbles.
It all started about 5 years ago. I heard about a legendary tale of escape and endurance, a book called The Long Walk. It tells the story of Slavomir Rawicz, a Polish cavalry officer captured by the Soviets in 1939. He was tortured and sent to Siberia then made a dramatic escape from the gulag and started a mind-boggling trek south. He and his companions walked 4000 miles across Siberia, Mongolia, the Gobi Desert and even traversing the Himalayas before reaching the safety of British India.
The book had been a bestseller and stunned readers across the globe. But there was one niggling question. Was it true? Perhaps arrogantly, I thought with the BBC's investigative resources we could find out. And so the madness began...
Radio 4 commissioned a documentary, and I started work early, looking up databases, sending out letters and emails and visiting potential interviewees. The brilliant reporter Tim Whewell was presenting the programme and as a Russian speaker, he had access to further sources. There were leads everywhere. The Polish museum in London? Check. A high school in Warsaw? Check. State archives in Belarus? Check. A veterans association in Latvia? Check. Human rights groups in Moscow? Check. US Army Department? Check.
And on it went. More leads. More dead ends. Lists of phone numbers. Conversations with elderly survivors of appalling atrocities - but of no relevance to our story. Leads. Dead ends. Some of the blind alleys were not surprising - such as the polite but firm rejection of requests for information from the French Foreign Legion. Others were entertaining - such as a sheaf of confidential wartime intelligence reports from across South Asia. As I leafed through the documents at the National Archive, I noticed that each month's despatch was accompanied by a comic poem written by the anonymous compiler.
And then there were some results. A bundle of documents from Pinsk! A hand-written note in a card file in Hammersmith! An amnesty paper from a Californian library! Amazing! Amazing! I remember jumping up from my desk and charging into my boss's office, eyes flashing as I told her the earth-shattering news of our latest discovery... and her gazing at me sadly, as she wondered when the mania would end.
The whole thing was probably made worse by the fact I had a comrade in madness. An independent American researcher called Linda Willis was on the same trail. Was it her incredible energy and resourcefulness that led her to write to hundreds of people, email many more and dig around in dusty archives across the globe over the course of 10 years?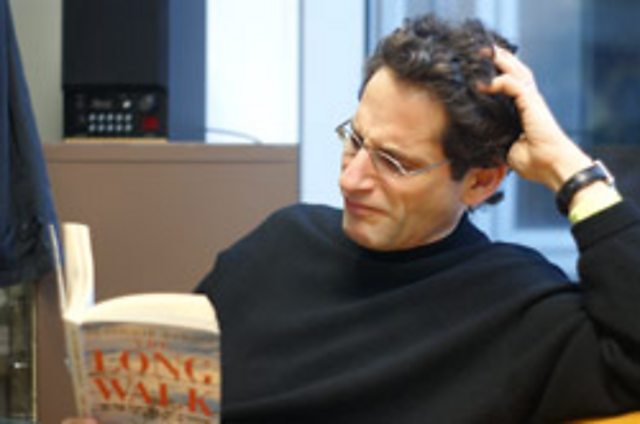 Hugh Levinson - driven to the edge.
Or was she as bonkers as I was?
Well, we did find out some facts in the end. Linda wrote a book, Looking for Mr. Smith. And I finally managed to produce a documentary, which aired in 2006. Now Tim and I have made a new version of the programme.
One reason is that the great director Peter Weir has made a film inspired by The Long Walk. He decided to direct his movie after listening to our documentary and consulting us about what was true and what wasn't.
The other reason for a new programme, is that since 2006 we have made some tantalising new discoveries.
New discoveries? I can feel the madness starting again...
Hugh Levinson is producer of The Long Walk