Editor's note: Radio 4's Bookclub is on at 4pm on Sunday 2 December and is repeated on Thursday 6 December at 3.30pm. You can also listen online after broadcast or download the programme. Here, Jim Naughtie talks about the themes that are discussed in Sathnam Sanghera's, The Boy With The Topknot. - PMcD
In this month's Bookclub we visit a Sikh family in Wolverhampton. For the author, the journey was a departure – a break with his past and his culture – and ended as a reconciliation.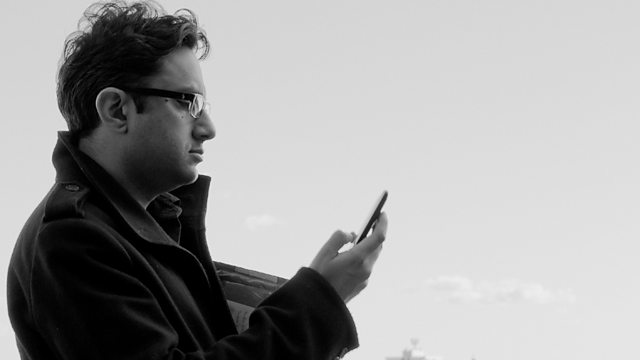 The book is The Boy with the Topknot and the author Sathnam Sanghera, who described to this month's readers the way he had come to write about the two turning points in his life – the decision when he was 14 to cut off his joori - the topknot of hair worn by Sikhs under the turban – and ten years later the discovery that his father was suffering from paranoid schizophrenia.

But don't imagine that this is a gloomy book. Although it explores the experience of a young man who wants at first to break the link with his culture – as a student in Cambridge he didn't want his mother to know that he had a white girlfriend – it is fundamentally an optimistic story. Sathnam told our readers of how he had come to feel settled with his culture – he has more Asian friends now than he had as a boy, he is content as a secular Sikh with a warm appreciation of the humanity that is central to the religious tradition, and he understands the illness that afflicted his family with neither bitterness nor fear.

The story describes the familiar confusion of a young man who wants to escape. One of our readers – a young gay man – said he recognised in Sathnam's account much of his own experience – alienation, the need to search out friends wherever you could, the worries about telling parents and introducing them to your friends. In that sense, Sathnam's experience speaks of lives that have no connection with the Punjabi community in which he grew up.
He wrote the book four years ago, and says that if he had thought seriously about the readers who might pick it up, he would probably never have started. It is straightforward – almost naïve, he thinks – and uncovers carefully the layers of a life in which confusion and fear and some anger are eventually superceded by a worldly contentment. In general, he says, Sikhs have enjoyed it, although it pulls them into sensitive territory.

"We've not learned how to talk about ourselves properly yet, but I think that's changing. There are going to be more and more books written by people from our kinds of backgrounds, and people will slowly realise the writers are not spokespeople. We are just writing about our experiences."

In his own story, he confronts the taboo of mental illness – strong enough in Western societies but, he says, even more prohibitive in the East – and reveals his mother's "heroism" in shielding him from his father's difficulties, which he describes as a "shattered" rather than a split personality. His account is often funny, it has the freshness of a book written without any attempt at artifice, and it has a natural directness that many of our readers had evidently found appealing. Some of them were from Indian backgrounds, many of them not. They shared a fascination with Sathnam's decision to write honestly– in his first book – about feelings in his family that many might prefer to tuck away. In 2009, the mental health charity Mind named The Boy with the Topknot its book of the year.  I do hope you enjoy the conversation, which is frank and witty, in the spirit of the book.

Our next choice, for broadcast on Sunday January 6, and again on January 10, is Ben Macintyre's rattling real-life story of a Second World War double agent, Agent Zigzag, which has proved so popular. And in January we are hoping to record an edition of the programme on George Orwell, to coincide with a Radio 4 season about his life and work. If you are interested, please let us know via the website.

Meanwhile, happy reading.

Jim