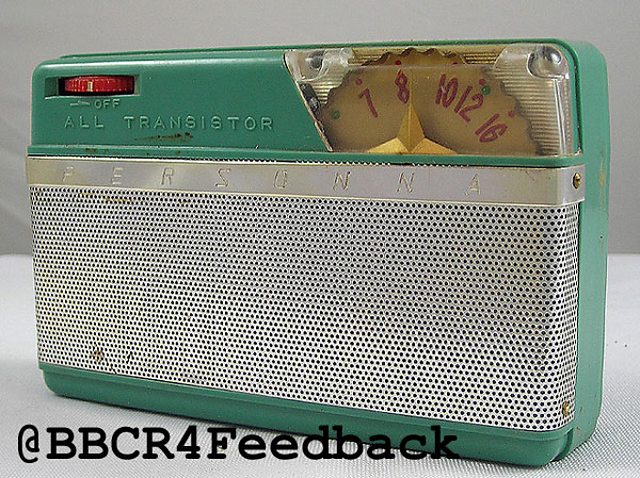 I always thought that the average Feedback listener was younger than I am, better dressed and more intelligent, and now I know it's true. I also now know that 1.4 million of you tune in to the programme every week.
Well I'm guessing about the intelligence and the quality of clothes, but the audience figures are certainly kosher. How do I know? Because RAJAR told me so. RAJAR stands for the Radio Joint Audience Research, and is jointly owned by the BBC and its commercial rivals.
Every year 100,000 RAJAR surveys are completed, detailing what people listen to and when. Up to now they have used paper diaries, but this month listeners are able to switch to filling in their listening diaries online if they want to do so.
It was the evidence from RAJAR that helped the BBC decide to move many of its children's programmes off radio and on to online, because they found that not enough young people were listening and that the real audience for such programmes had an average age of 48.
Some Feedback listeners wonder how reliable RAJAR's research is so this week I went to see its Chief Executive, Jerry Hill:
So how useful is this research to the BBC? Alison Winter leads a team of eight audience researchers in the BBC's audio and music department. I asked her what role the Rajar data plays in her work?
By the way, I'm sorry that we couldn't run our much trailed Today feature on Feedback this week. They won't allow me into the programme's offices without a minder, and she was sick this week. We'll keep trying.
Roger Bolton is presenter of Feedback