Rhyme and Reason: helping the nation fall in love with poetry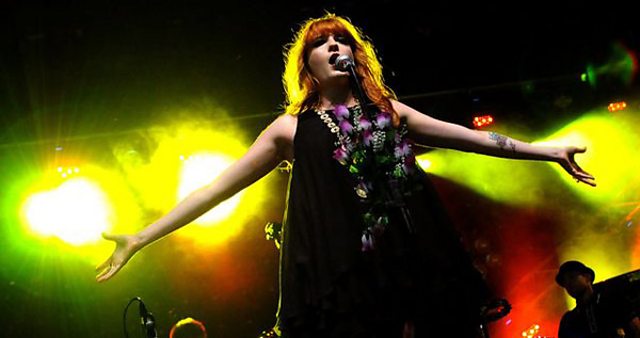 http://www.bbc.co.uk/programmes/b00y1s42
The Rhyme and Reason series is the first programme BBC 6 Music has produced for Radio 4. As it's a series that explores the musical nature of words as found in poetry, it seems only right that the BBC's radio station that digs deeper into the intellectual psyche of music should produce work for the network devoted to intelligent speech. And with the knowledge that half of 6 Music's audience also listen to Radio 4, well, it was a no brainer really.
Still, it came about almost by accident - at least 6 Music's involvement, and almost didn't happen at all. It was a pet project of our then breakfast show producer, Nic Philps and Radio 4's 'Bespoken Word' presenter, Mr Gee. They had worked together at Radio 2 and wanted to do something together again. In Gee's words, 'The initial mission statement for the show was "To help the nation fall in love with poetry again". Poetry is a hard sell: it gives people haunting flashbacks of bad GCSE results and unfinished homework. We wanted to make a program that was more informal and laid back, but still introduced some powerful, thought-provoking works of art.'
Gee's previous work at Radio 4 helped get the series commissioned. Gee would present, Nic would produce it. But 6 Music is a small network and we could not afford to let Nic go to work on this full time. The best way was to incorporate it into his work at 6 with Radio 4 helping out in resources when needed.  So it became a 6 Music production.
Nic and Gee created the format and the picked artists who were easy fits on both stations. Billy Bragg is a staple of 6 Music and as the Bard of Barking, easily at home on Radio 4 too. As Gee said, 'We wanted to invite artists who were recognised songwriters and create an intimate space to talk about their poetical leanings and their inspiration from the words. With each show, what inevitably happened was that the artists would become the fans and the poets would become the stars.'
The guests were booked, all was set. But suddenly, due to some unforeseen events, those driving this project were no longer involved. And no one else seemed to know anything about it. When was it supposed to go out? Where was the Tim Rice-Oxley episode? Gee could see all hard work going down the pan. We could see our first commission with another network disappearing before our eyes. We got in touch with our colleagues at Radio 4 and worked out a plan. What was obvious was that both networks were eager to see this special series get made and broadcast.
I appointed one-time Adam & Joe producer Ben Appleyard to complete the series. Fortunately, there were enough pieces of the puzzle to put it together and bring a great idea back from the brink. He had a listen to what was recorded, read through Nic's notes, consulted Gee and produced the amazing series that you hear today. A great idea was saved by the combined efforts of Radio 4 and 6 Music. Hopefully not for the last time either.
Mike Hanson is the Assistant Editor at 6 Music