Editor's note: Radio 4's Bookclub is on at 4pm this Sunday 1st July and is repeated on Thursday 5th July at 3.30pm. You can also listen online after broadcast or download the podcast - CM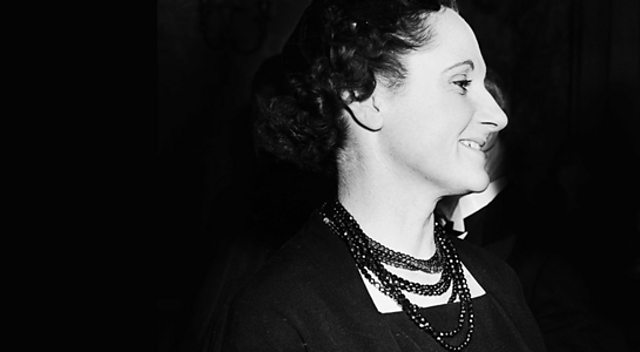 I confess that until I read Mrs Palfrey at the Claremont for this month's programme, I hadn't opened a book by Elizabeth Taylor. This is something which produces knowing looks from aficionados who're aware of the secret, and rather proud of it. Too many people are in my position, so it's a good thing that we decided to celebrate her centenary with that book. But who to play the author? Step forward, David Baddiel. He was in the same position as me until not long ago, when someone suggested that he might find it helpful to read her for the work he was doing in preparation for his latest novel, The Death of Eli Gold. He found himself hooked. So we all spent a pleasant hour or so with this month's readers trying to discover what her secret is.
Set in the early 1970s, Mrs Palfrey is the story of a woman who has moved into a West London residential hotel as she moves into the last phase of her life. Taylor's brilliance lies in the way she paints in meticulous detail the relationships that develop around her. There's a lovely Baddiel phrase, which he uses in his introduction to another of her books, Sleeping Beauty - "she's the missing link between Jane Austen and John Updike." By that he means that she has both the ironic detachment of a novelist who can move from close to a distant shot with perfect ease, and also the ability - here's the Updike bit - to "give the mundane its beautiful due" which is another lovely phrase.
As David put it in explaining his enthusiasm for the book, she paints on a small canvas and finds the fantastical in the doings of real people, without recourse to myth or magic. They take on an irresistible quality - they're frayed and complicated in their dealings with each other, and readers discover quite quickly that they care about what happens to them. For those of you who don't know the book, the central relationship is between Mrs Palfrey and a young down-at-heel writer called Ludo which involves game-playing and challenges from both sides as well as a great deal of powerful affection and understanding. The portrayal of old age is sympathetic which is why the novel, though bleak in its way, is so moving. In her writing, Taylor gives the impression of never using tricks.
It's interesting that she died, in 1975, without reaching the old age that she seems to comprehend so well in her fiction. One of our readers said she had started to read Taylor in her forties and now, thirty years later, she is moved by how accurately the novelist can catch the quality of old age - its toils but its satisfactions too. Mrs Palfrey is someone who is in decline - Ludo is with her to the end - but there is nothing sentimental about that journey. In the hotel, where among other things she has to deal with an unlikely proposal of marriage and uses Ludo to impersonate a grandson who is said to be coming to visit, she exercises considerable sway, though it is a place where she has gone to live out the quietness of her life.
David described her as a funny writer who is "irredeemably true", whose comedy lights up some of the bleakness that's inherent in dealing with old age.
He went so far as to say that he sees Mrs Palfrey as a kind of tragic heroine - or certainly a tragicomic one - because the destiny which she has accepted at the Claremont is one that she faces with dignity. She knows why she is there, the stage she has reached, and therefore there is no question that she will ever accept a proposal of marriage from Mr Oswald, another of the elderly residents. She does, however, develop a touching relationship with Ludo, which blossoms in an unlikely way. It's a picture of warmth that becomes, bit by bit, something like love, and that delicacy is the quality that our readers most admire in her writing.
Where, someone asked David, was he going to go in old age, when infirmity started to kick in?
The Claremont, of course. "I quite like the sound of it."
And one of them had a question that seemed to both David and myself very perceptive. She had made a connection in her mind between the scene at the Claremont - with its elderly residents, the patches of black humour, the social comedy - and Fawlty Towers. As David pointed out, there's a darkness in Basil's world that's not a million miles away from some of the anger that flows around the Claremont, mostly just under the surface, at the relentless progress of old age.
A typical Bookclub listener - maybe she is the first to have spotted something. I wonder if John Cleese ever read Elizabeth Taylor?
I do hope you enjoy the progamme.
Our next recordings are with Victoria Hislop, on The Island, on July 10 in London and then September 25th in Newcastle-upon-Tyne with David Almond, on Skellig.
Happy reading.
Jim
Jim Naughtie presents Bookclub
Visit the Bookclub website where you can listen to the cast archive of author interviews, download the Bookclub podcasts and sign up for the email newsletter.
Listen to the Elizabeth Taylor Short Stories on Radio 4