Feedback: Controller of BBC Radio 4, Gwyneth Williams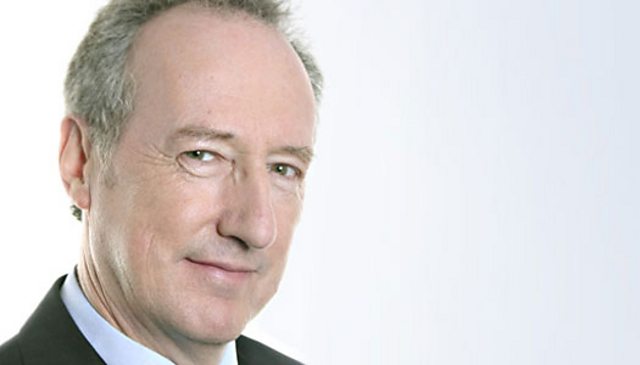 The Controller of Radio 4, Gwyneth Williams, is a disarming figure.
She arrives at the studio for our Feedback interview full of earnest enquiries about everyone's health, ignoring the fact that she herself has just risen from the sickbed. She kisses her interviewer on both cheeks and appears to be genuinely interested in what he thought about some new programmes.
She has the air of a kindly teacher, who expects high standards and makes you feel you can achieve them. However one is left in no doubt that if one doesn't come up to the mark one will be dropped, smartish. And she has dropped and is dropping some well loved programmes.
A number of 1.30pm shows such as On the Ropes have already been cancelled to make way for an extended World At One. Now she has turned her attention to Saturday Live which is gaining a co-presenter, Sian Williams, and an additional 30 minutes, at the expense of a free-standing Excess Baggage. Some of the elements of it will be subsumed into Richard Coles' extended programme. What will happen to the much admired John McCarthy?
Ms Williams has quickly made her mark on the network, significantly increasing the amount of science programming and foreign news. She is undoubtedly a serious person, and perhaps her upbringing in apartheid South Africa, occasionally evident in her accent, makes her well aware of the importance of an independent public service news provider.
So far things seem to be going well, with audiences continuing to increase for both Radio 4 and Radio 4 Extra, for which she is also responsible.
However we at Feedback have detected a growing chorus of discontent from those who think there is far too much news on her network, and those who think that the new science programmes don't have enough science in them. Of course she has less money to spend than her predecessors.
Although Radio 4 has been treated more generously than the other national networks there are fewer journalist to make her extended news programmes and less cash in real terms overall.
So earlier this week I stiffened my sinews and put some of these issues to the immensely courteous Controller, who of course pays my wages.
I hope you feel that I bit, or at least nipped, the hand that feeds me.
Here is an edited version of our interview.
Feedback is now off the air until 1 June, by which time a new Director General may have been appointed. The ad for his job says that the successful candidate "will be able to admit quickly when in the wrong". Why don't you help me find out?
Please keep emailing, writing and phoning. We read and listen to everything, even when we are off air.
Roger Bolton
Roger Bolton presents Feedback