Islands on 4 Extra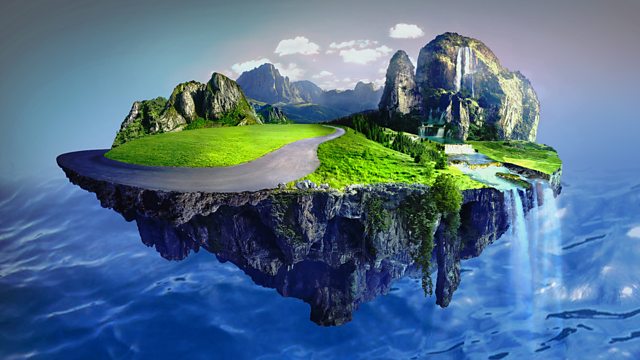 BBC Radio 4 Extra showcases the enduring fascination of islands. In a two-week season we're roaming the globe, crossing centuries and investigating the real and the invented as we consider the special place of islands in our imaginations.
From idyll to prison, birthplace to workplace, refuge to colony, through corncrakes, campsites, witchcraft and ukuleles, Radio 4 Extra presents the mystery and magic of the island.
Drama highlights include RL Stevenson's classic adventure Treasure Island (Sat, July 1st), starring Peter Jeffrey and Hugh Paddick, while Michael Denison and Moira Lister star in Noel Coward's witty satire South Sea Bubble (Sat, June 24th).

In Three Chickens (Thur, June 29th), Anton Lesser encounters sorcery on a magic island in Brazil. Troubled lovers gaze from the Pembrokeshire coast to Skomer (Wed, June 28th), while identical twins on a remote Scottish island confront a secret in The Rocks Below (Fri, July 7th).
Adjoa Andoh reads Jean Rhys's award-winning novel Wide Sargasso Sea (starts Mon, July 3rd), inspired by Charlotte Bronte's Jane Eyre. We move from Jamaica to Orkney for a selection of George Mackay Brown Stories (starts Mon, June 26th).

Among our feature highlights, Gwyneth Lewis looks at the idea of the island in Archive On 4: Island Dreams (Sat, June 24th) and later takes A Voyage To Lundy (starts Mon, July 3rd).
Other documentaries travel from Anuta: An Island Governed By Love (Mon, June 26th) to Sable Island: A Dune Adrift (Fri, June 30th).

Kenneth Steven presents A Requiem For St Kilda (Thur, July 6th), we visit Sheppey in The Island (Wed, June 28th) and investigate the threat to the Carteret Islands in Journey Of A Lifetime - The Sinking Islands (Tues, July 4th). Our second Archive On 4 documentary, Island Of Tears (Sat, July 1st), hears the testimony of immigrants at Ellis Island, New York.
A Desert Island Discs mini-season celebrates writers and performers born on islands around Great Britain, with guests Dawn French (Sun, June 25th), Anthony Minghella (Sun, July 2nd), Frank Kermode (Sun, July 9th) and Roy Dotrice (Sun, July 16th). And there's a comic slant on the desert island in dramas Going Troppo (Wed, July 5th) and Desert Island Desserts (Tues, June 27th).

Poetry Extra ranges from volcanic Iceland (Surtsey And Me – Sun, July 2nd) to the Hebrides (Crex Crex - Sun, July 9th) and war-torn Sri Lanka (Broken Paradise – Sun, June 25th).

Kerry Shale reads Bill Bryson's Notes From A Small Island (starts Mon, June 26th) and comedies take us from the Northumberland coast (North East Of Eden – starts Mon, July 3rd) to the Isles of Scilly (On The Rocks - starts Mon, June 26th) and the sub-Antarctic (Bird Island – starts Tues, June 26th), while Tina C undertakes her Tiny Island Tour (starts Tues, June 26th).