As the summer and the centenary of the outbreak of the Great War draw closer so too does the beginning of the Radio 4's landmark new drama series Home Front.
A specially commissioned original drama, Home Front will form the spine of Radio 4's World War 1 offer over the next four years. Unprecedented in scale, there will be 500 episodes between now and 2018, each around 12 minutes long.
Since the Radio 4 blog last followed Home Front, a first series - which will run from the fourth of August to the third of October has been written and recorded. Set in Folkestone it will follow a number of characters and families, for whom war will mean very different things.
Here is an introduction to just a few of them.
Kitty Wilson
Kitty Wilson is a bright, confident Kent girl. Eighteen years old in August 1914, she's part of a happy family, with a steady job as a domestic, and a loving, handsome boyfriend, Dieter, who works as a waiter in a posh hotel. Unfortunately Dieter is from Germany. As Folkestone's harbour fills with Germans rushing home to enlist, and restrictions are placed on enemy aliens, Kitty realises their chances of a future together are disappearing.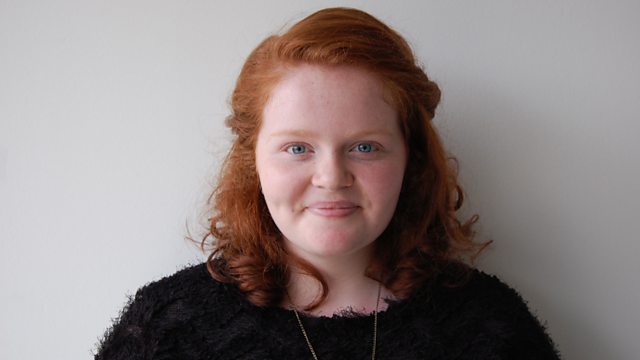 Ami Metcalf plays Kitty Wilson
Sam Wilson and Jimmy Macknade
Kitty's youngest brother Sam and his school friend Jimmy, both eight years old, are inseparable, much to the despair of their families. The Wilsons, provided for by dad Albert, a railway signal man, and mum, Florrie, a laundress, see themselves as the respectable working class. They see Jimmy's family, the Macknades, penniless, hungry, terrorised by their feckless, jobless, hard-drinking dad, Bill, as the opposite. Bill and his wife Alice don't think a lot of the Wilsons either. But Sam and Jimmy don't care. There are more important things in life, like aniseed balls and lemon drops, and borrowing a St Bernard so they can enter a dog show. War is exciting; soldiers in uniform with guns are marching around. If only they were big and old enough to fight the Germans themselves.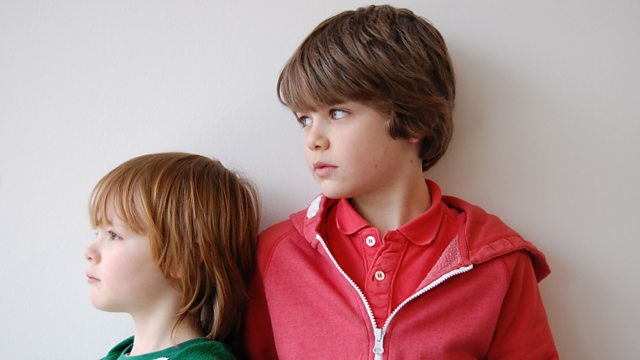 Alfie Lowles as Jimmy Macknade and Alexander Aze as Sam Wilson
The Grahams
Respectable and well-to-do, the Grahams are one of the leading families in Folkestone. Councillor Gabriel Graham is a man of status, serving on Folkestone Town Council. He enjoys red meat, red wine and red-blooded English pursuits such as cricket. His wife Sylvia comes from an impeccable aristocratic bloodline in Northumberland. Commanding and committed to public life, she has just as much authority and status among the ladies of Folkestone as Gabriel does among the gentlemen. They love all their children, even the unmarried and probably unmarriageable Isabel but reserve particular pride for their only son Freddie. Isabel, pious, intelligent and ladylike, serves a valuable role in community as Sunday School teacher in the parish church, though she sometimes yearns for something more. A cheerful, vigorous product of the 'muscular Christian' English public school system, Freddie is a cavalry officer in the Hussars, soon to leave for France. While Freddie will be tested at the front, the rest of his family face the challenges of leading a community in uncertain times, as Folkestone's tourist trade is shaken by the war and the town becomes a home for thousands of Belgian refugees.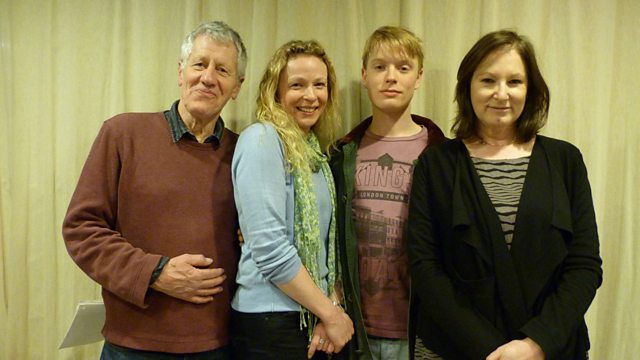 The Grahams: Michael Bertenshaw as Gabriel, Keely Beresford as Isabel, Freddie Fox as Freddie and Deborah Findlay as Sylvia.