What does a giant sound like? Making the new series of Pilgrim
Editor's note: You can listen to Sebastian Baczkiewicz's fantasy series Pilgrim from Thursday 21 February.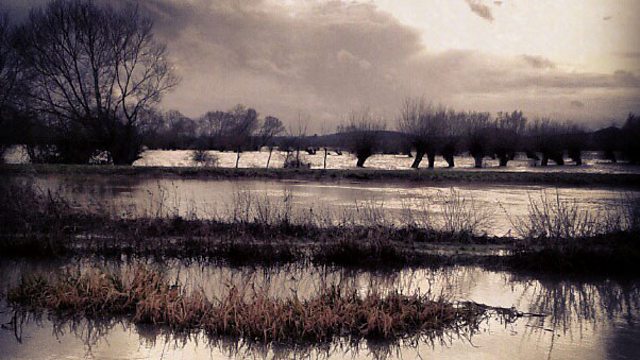 Pilgrim
Harnessing the fantasy
One of the great pleasures of making Pilgrim is meeting the challenges that Sebastian (Baczkiewicz, the writer) presents us with. We love moments in the scripts that say things like 'the dragon lands on the roof' or 'she suddenly speaks with the voice of the drowned congregation' but these are a lot easier to type than to realise! 
In this series we've had the challenges of putting a man on a burning horse and galloping it through a clearing, creating a baby that is in fact a repulsive ancient earth spirit, and crafting a suitable climax with a hundred crows in the middle of a lake.
What does a giant sound like?
In part three, we had to find a way of making 'the Dreamer', a huge giant that sleeps, imprisoned, in a sea cave. The giant is waking up and, in the climactic scene, comes fully and dangerously awake. This is tricky to do. It's difficult to convey large variations of scale on radio. 
Pilgrim: The Dreamer awakes.
Then there's the question of what a waking giant sounds like - especially one that has no language. And how do the other actors in the scene respond to a dangerous giant that - and I'm sorry if this is disappointing - isn't actually in the scene with them?
We recorded it in an area of the studio that has a cement floor, and added reverb to the mics to help convey the feeling of a large enclosed rocky space. The recording was mixed with a background recorded in Wookey Hole in Somerset. The giant himself was played by the wonderful Ben Crowe. 
We recorded him on his own, very close to the mic (again adding reverb), and he gave us various ways of simply breathing, then gradually waking up, then getting angry. Recording him very close to the mic means he can make very small noises which, when played at volume in a scene in which everyone else is speaking loudly, gives the impression of something huge peering at something small. 
The giant's movements were conveyed by the clinks of chain he pulls against and the sound of debris falling from the roof. His footsteps were strikes on a bass drum, to which we added the sound of a body falling onto earth. 
ut the two key ingredients in making something like this work are the imagination of the actors and the audience. In this we are infinitely graced by Paul Hilton (Pilgrim), who seems to know exactly what a giant looks like, where it is, how big it is, and how he feels about it. Effectively, as he has done so often in the course of the last four series, he makes us see these wonderful things.
We hope you see them too.
Listen to the new series of Pilgrim