A new website for The Archers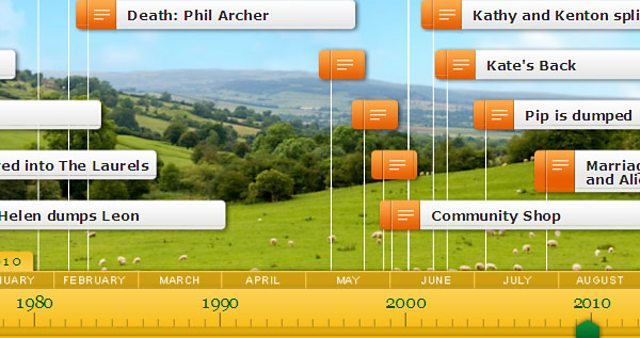 During the last 18 months, we've been relaunching parts of the Radio 4 website, redesigning for the wider page template now in use at bbc.co.uk and taking advantage of new technologies on offer.
The last programme website to move across is one of our most popular - The Archers, which consistently receives more 'listen again' requests per month than any other BBC radio programme. A site tour takes you through the features page-by-page.
Where should you start?
If you're an Archers newbie who has always been intrigued by the happenings in Ambridge but never taken the plunge, then start with our short introduction, kindly read for us by Archers fan Stephen Fry. And then listen and explore the links from the latest episode panel on the homepage, to find out more about the characters and locations in the current storylines.
Lighter or lapsed listeners can quickly get back up to speed with our timeline and a series of summaries of selected storylines, listed beneath.
And I hope that our regular users will adjust happily to the new layout for familiar content, and enjoy the regular news from the Archers blog, edited by our web producer and Archers scriptwriter Keri Davies. The blog will include a regular round-up of conversations and opinion from Archers audiences on our messageboard and on social networks - there are now more ways than ever for you to talk with, and be entertained by, your fellow listeners.
As always, we welcome your feedback, which helps us to continue to improve what we do - so please leave your comments.
Leigh Aspin is Interactive Editor at BBC Radio 4