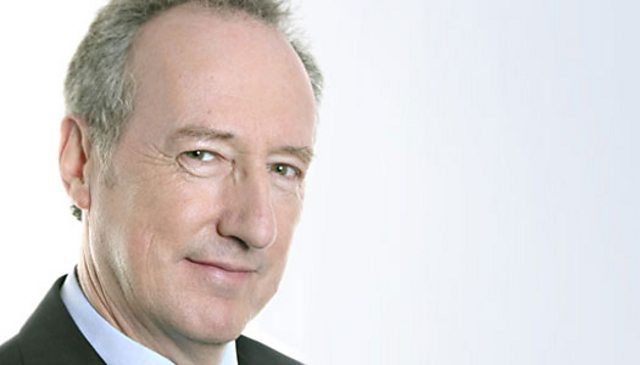 Presenter of Feedback
It's strange having people tell you your own history when they weren't present.
I suppose older people have always felt this, but I can now recognise the truth in those words, "the past is another country, they do things differently there".
I've been reflecting on this since the death of my old boss Alasdair Milne, the former Director General, who died last week.
The obituaries describe events in which I was involved and often saw differently.
Alasdair was responsible for the commissioning of BBC Breakfast Time which celebrated its 30th anniversary this week.
I was then Editor of Nationwide, the early evening magazine show on BBC1, and watched many of my best staff being nicked by Ron Neil, the Breakfast boss.
He and his team did a brilliant job, and the show was initially very successful, but it helped guarantee the failure of its flawed ITV counterpart.
I hope it was not just professional jealousy that made me wonder if a publicly financed organisation should be aiming more downmarket than a commercial product, and whether such resources should be ploughed into a show whose audiences would never be very large.
The BBC model was the Daily Mirror, the ITV offering more like the Times, and people still had to sleep and go to work. (But it was a triumph!).
Then, on Tuesday, Feedback sent me to Northern Ireland to make a feature about what it was like to work in the BBC newsroom there at a time of increasing tension, as the "Flag" protests go into their seventh week.
I went to the province frequently during the Troubles (and it was an Irish controversy which led to Milne  being fired).
At the worst of times visiting the north was a depressing experience.
Belfast airport was like an armed camp and on the road to the city one had to pass through three or four army and police checkpoints before approaching the "Ring of Steel", aimed at protecting the city centre.
The BBC building had been bombed and the nearby Europa hotel, which kept changing its name to try and keep afloat, was attacked something like 35 times.
Today almost everything is different. The airport is like any other, the city centre is full of new exciting buildings, and excellent restaurants (don't worry about the size of my expenses, I made do with a sandwich and coffee) and of course there is the Titanic exhibition, built where the great liner was constructed.
A few miles to the north is one of the world's great coastlines and the extraordinary Giant's Causeway.
Almost everything has changed, but there are demonstrations every night, rocks thrown and police officers injured, and once more politicians are blaming the messenger.
Oh and there are fewer staff and there's more airtime to fill.
Here is our report, and I should say that we were able to go wherever we wanted.
Roger Bolton's report from BBC Belfast.
On the plane back to London I felt a little envious. I would not want to go back to the days of the Troubles but I was full of admiration for a team of people  working together to do a job that really matters, in the best public service traditions of the BBC, and having to live in the often divided community to which they broadcast.
Roger Bolton
Roger Bolton presents Feedback on Radio 4.
•Listen to this week's Feedback
•Get in touch with the programme, find out how to join the listener panel or subscribe to the podcast on the Feedback website
•Read all of Roger's Feedback blog posts