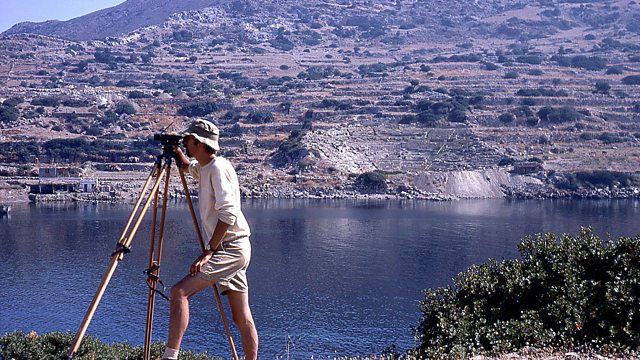 DPW levelling
Forget Richard III in Leicester - my uncle once showed me the Goddess Aphrodite in Knidos. There wasn't much left of her, to be honest.
The 4th century B.C.E marble sculpture of the first life-size female nude, by the Greek artist Praxiteles, once stood proudly overlooking Turkey's Datca peninsula. One theory is that she may have been taken to a museum in Constantinople and subsequently lost in a fire. Back in Knidos, the remnants of an open air temple in which she stood remain, and there, they will stay.
As an archeologist, my uncle is a great believer in respecting the sanctity of the ancient world and sometimes, leaving things where you found them. As a child he'd take me to the Sussex Downs and kept stopping to pick up bits of flint: "Ancient axe head - early Bronze Age" he'd say, before tossing it back. He's spent his life excavating.
I went with him on a dig in Africa - we were in a cave for a week, using a small puffer brush to gently blow away surface layers of soil, to collect whatever rubbish primitive men and women threw away.
He was probably using me and some rather elderly but keen Americans to do all the hard graft. I remember one of those Americans asking him, first thing in the morning, as we were trekking back to the Swaziland cave - "Doctor? What's our itinerary?"
To which my uncle bellowed (insert your own expletives) "If you wanted an itinerary, you should have gone to Disneyland". The man laughed and shook his head in a "crazy British Professor" way. Old bones and extraordinary history on Saturday Live.
This week, we have Michael Dixon, the director of the Natural History Museum joining us. And remember we talked a few weeks ago about the Powell-Cotton museum in Kent, with hundreds of stuffed animals in it? A listener (and someone who works there) talks about one of the exhibits - a diorama of a lion killing a buffalo. It's the Thing About Him.
Another thing on the show is Len Rawle's Wurlitzer which lives in his Chorleywood living room. We're also talking about adopted Chinese children, shipped here in the 1960s. An albino couple explain what decisions they made, when they were told that their children would have the condition and we explore Exmoor's Dunkery Beacon.
All this plus the Inheritance Tracks of popster, Katie Melua. Hope you can join us, at nine.
Listen to the programme: Saturday Live
Hear more Inheritance Tracks: Inheritance Tracks