Doorstepping Hardeep Singh Kohli - the Alternative Census on Feedback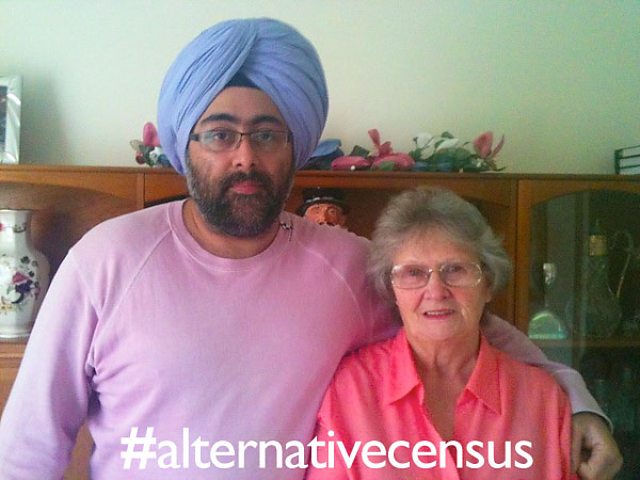 Nine a.m. on a cold March day in North London. I knock on the door of a flat in a new tower block. When the door opens I'm straight in with my questions before the occupant can shut it in my face.
How long have you lived here? Are you on your own? Who else lives here? Emboldened by the fact that the door is still open, I press on.
How many times have you been in love? Do you remember your first kiss?
Hardeep Singh Kholi smiles at me with a weary tolerance.
I have of course come to talk to him about his Radio 4 series, Alternative Census, and have put to him the rather personal, not to say intimate, questions he has been asking of people in Liverpool and Mallaig, Merthyr Tydfil and Great Yarmouth among other places.
"Why do people reveal their private feelings and experiences in such a public manner" , I think in my stiff upper lip way. "Or am I just emotionally constipated?" (No comment required).
The series has received great praise from Feedback listeners who feel they are hearing fresh voices which are often absent from network radio.
They are also very complimentary about Hardeep's gentle probing which elicits such fascinating revelations. The series was, of course, commissioned before the latest BBC Trust review of Radio 4 which encouraged the network to redouble its efforts to attract audiences from outside the M25 and from minorities. Hardeep's Alternative Census must be right up their street.
Once I had got past HSK's front door into his kitchen we sat down for a proper conversation. Here is an extract.
By the way, in a couple of weeks I'll be talking to Andy Parfitt the Head of Radio 1, and shortly afterwards to the outgoing Chairman of the BBC Trust, Sir Michael Lyons.
If you have any questions you'd like me to ask them, please send them to feedback@bbc.co.uk.
We read, learn, and inwardly digest, all your emails.
Roger Bolton is presenter of Feedback