Archive on 4: After the Dictator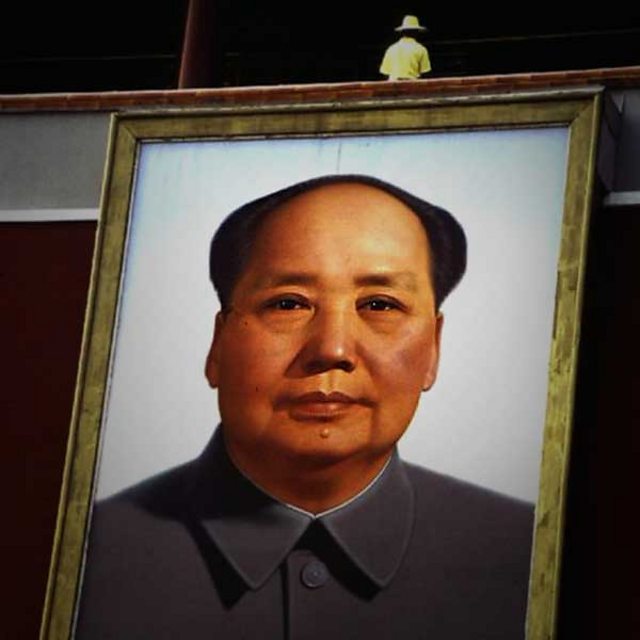 Portrait of Chaiman Mao Tse Tung on the wall of the Forbidden City, 2001
Last Thursday at 12.52pm, a BBC Breaking News alert popped up in my email:
"An official in Libya's ruling NTC says ex-leader Muammar Gaddafi was captured as his hometown Sirte fell, though the news is unconfirmed."
A day later, it had been confirmed that Gaddafi was not only captured but had been shot in the head - and around a table in Broadcasting House were sat a team of Radio Documentaries Unit and World Service producers and editors, Radio 4's commissioning editor Mohit Bakaya and BBC reporter Owen Bennett-Jones.
As the news that the dictator was dead sank in, World Service documentaries editor Jeremy Skeet contacted Mohit Bakaya to suggest Radio 4 and the World Service team up and make a programme about what happens when dictators fall.
Great, said Mohit, let's put that out on Saturday week.
Simon Watts, the World Service producer charged with delivering a complex, hour-long documentary in a week, looked a tiny bit tense.
But together we hammered out a central theme to guide the programme: how does the way the dictator falls shape the future of the country they leave behind?
Is it better to kill them quickly - like Gaddafi or Nicolai Ceaucescu in Romania in 1989, or try to try them - like Serbia's Slobodan Milosevic?
What if they face neither fate, but hover in the background for years afterwards, like Pol Pot or Pinochet? Or just die peacefully in bed like Mao and Stalin?
Over the last week, Simon and Owen, assisted by production trainee Leo McGann, have been delivering a programme that attempts an answer to these questions.
They have corralled a huge range of BBC archive, not least from the World Service's 'Witness' programme. Including an interview with an Iraqi who confronted Saddam Hussein in his prison cell.
He recounts having to suppress the desire to kill the newly-captured tyrant there and then, for the good of his country - and how he insisted to himself that Saddam had to be put in the dock instead.
Owen has interviewed historian Richard Overy, foreign correspondents Mark Doyle, Isabel Hilton and Misha Glenny and ex-State Department staffer Nick Burns (with one more historian, Andrew Roberts, to go, as of Thursday lunchtime).
And he's drawn too on his own recollections of reporting from Romania in the immediate aftermath of Ceaucescu's overthrow.
I think, by Saturday evening, we'll have made a clear, sharp account of how the dictator's downfall shapes what follows. Hopefully, if you hadn't read this, you wouldn't know it had taken only a week. And when Simon does his second Archive on 4, he may even get a fortnight...
Phil Tinline is an executive producer in the BBC Radio Documentaries Unit
After the Dictator goes out on Radio 4 at 8pm this Saturday 29 October, as well as on the World Service. A shorter version will go out at 3pm on Monday. It'll be available to listen to online shortly after transmission.