Technology, Manipulation and Mischief in Chris Morris' Blue Jam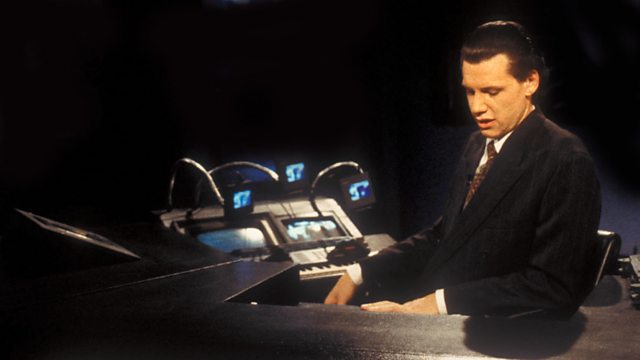 Chris Morris on The Day Today
But back to Blue Jam - a woozy blend of late night beats and hallucinatory sketches, it is arguably the least well-known Morris creation, even to many of his fans, but that's hardly surprising. It was just the way he planned it back in 1997.
Chris Morris was famously not interested in fame. In the TV show Brass Eye, the precision of execution in his fake campaigns (the appeal for the elephant with its trunk stuck up its own bottom; the call to ban Cake, a 'made-up drug', that led to questions asked in Parliament) would not have been possible if he'd wanted stardom. Brass Eye was not so much comedy than investigative journalism with laughs and that was the key to Morris. He was never a comedian in the stand-up sense and not really a performer. His background was a long stint in BBC local radio – working in Cambridge, Bristol and London at GLR.
It was in radio that he immersed himself fully in every aspect of creating audio, learning how to edit radio packages at a time when that meant hacking away with a razor and splicing the cut tape together. This was not the arch manipulator of legend, ironic and cool, but a young man passionate about radio and the possibilities of sound. Instrumental in his time at GLR and later in his Radio 1 series of 1994, a richly inventive forerunner of Blue Jam, was Matthew Bannister, then Controller of the station and the man who allowed Blue Jam on the air. It was quite an ask of any Controller.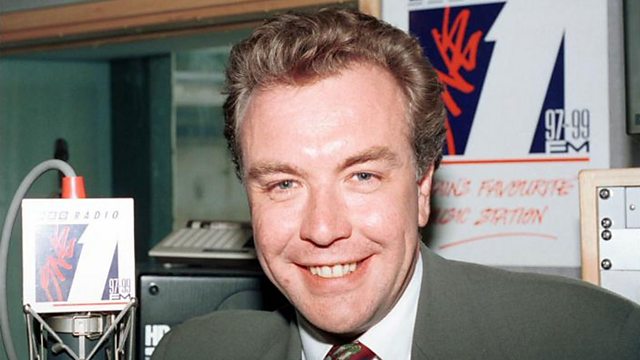 Morris was well versed in editing together packages so tightly that any mischief couldn't be easily cut out. Bannister was taking a risk in inviting him to a late-night slot. But Morris wasn't out to shock. His years presenting on air had allowed him to explore his diverse love of music and that was at least as important an ingredient of Blue Jam as the comedy.
By 1997, technology was catching up with the playful and creative imagination of someone like Chris Morris. In the charts there was the Big Beat from the likes of Fatboy Slim and The Chemical Brothers. Samples were stretched, effects were deployed like heavy artillery. Morris was up at the most experimental end of things and it was no coincidence that the Blue Jam CD would end up being released on Warp Records. The ambient, fuzzy-headed feel of Blue Jam was at home among Aphex Twin, Squarepusher, Autechre and a host of other characters as sharply defined as Chris Morris.
Nothing quite so dense and intricate had been tried in comedy before and it still resonates now. Disconcerting, funny and disorientating, if you've not heard it before… then welcome… ee arth welcome – in Blue Jam.
Lucian Randall is the author of the biography: 'Disgusting Bliss: The Brass Eye of Chris Morris'
Listen to: Blue Jam on Radio 4 Extra