In Our Time newsletter: The Kama Sutra
Editor's note: In last Thursday's programme Melvyn Bragg and his guests discussed The Kama Sutra. As always the programme is available to listen to online or to download and keep - PM.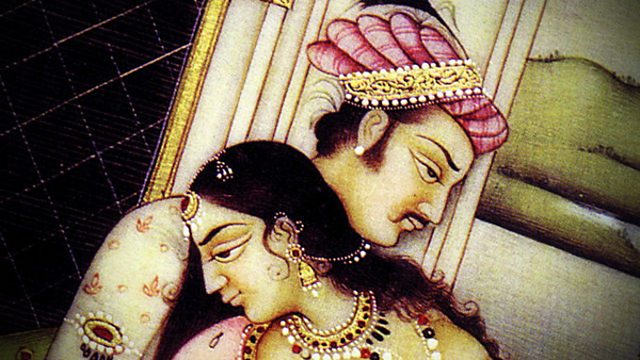 Hello
Will real winter never come to London this season? The continuing blue skies are extremely unsettling. The so-called cold is a bracing chill on the cheeks and an occasional tingle in the toes. It's funny that cold air feels clean.
I've had a slightly back to front day today; gone into meetings and come down to the Lords. I'll be setting off to wind through St James's Park and Green Park later in the afternoon.
A good first comment in the Lords from a lish Labour peer - "I enjoyed sex this morning". Up the stairs and a noble baroness looked - I don't know whether it was reproachfully or with amusement - and said "You're getting in very deep these days". So I went to the library.
There is a sliver of opinion which seems to think that talking about one of the most influential books on sexual pleasure in the Indian catalogue, and one which has spread around the world, is somehow improper. I admired the way the academics took it full-on. I think all of us felt a little tense at that time in the morning and there was understandable unease at the appearance of the hairy caterpillar, which took us all by surprise. However, the conjunction of pleasure and sexuality and religion is extremely interesting. I wish we'd had more time to talk about it. My fault. I got there at minute 36 when I'd intended to get there at about minute 29. Still, they put their shoulders to the wheel and I think a clear impression was left of the wholeness of Hinduism in this regard.
It is strange that a century or so after the Kama Sutra, St Augustine, who had said "O Lord, make me chaste, but not yet", went on to demand chastity as the preferred way forward. I wonder if he was ever challenged on the point that if everyone became chaste the human race would die out in a couple of generations? I suppose that was too rude a question to ask a future saint.
The Christian religion has many positive strains and huge achievements to its credit. Sex is not high on the list. It represents sexuality through a great variety of women, and sometimes way beyond the bounds of what most of us would think was permissible.
Still, I think I stray from my subject. Perhaps a deep breath of the Scottish Bill with their Lordships. Everyone who is speaking seems to be a deep Scot and intent on explaining why Scottish students are charged nothing to go to university, whereas our lot have to pay through the nose.
Best wishes
Melvyn Bragg