In Our Time - Catastrophism
Editor's note: In Thursday's programme Melvyn Bragg and his guests discussed Catastrophism. As always the programme is available to listen online or to download and keep.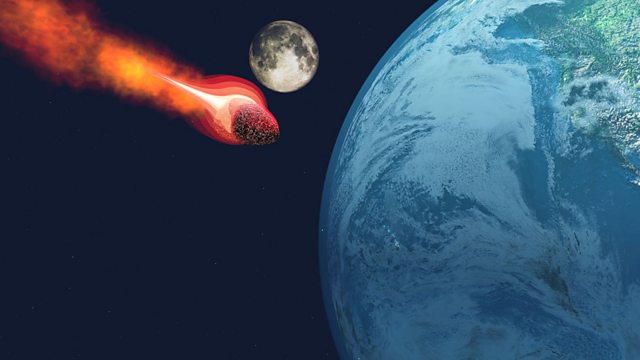 Hello
What was most fascinating for me was to see in action the development of the modern world through thought.  Geology – although it only got that name in the early 19th century – was a subject of surface observation and often fruitless theorising.  The Bible had such a grip on the imagination of Western intellectuals that they went to it for verification as well as for support.  But in that programme I think we saw something mighty that happened in Western thought and then swept around the world; that is, the change from systems based on belief to systems based on observation and enquiry.  From Aquinas, if you like, to Newton.
It's wonderful to see the way in which scholars found reasons to include Noah's Flood, or reasons to rely on it, when in other parts of their minds they were undermining all the authority that that stemmed from.  Even Lyell, who made such remarkable progress and, as we know, influenced Darwin, who himself both validated and popularised the idea of gradualism, were held back, or rather held on to, Christianity and the belief system which had sunk such deep wells into the knowledge base and imagination of the Western world.  But then, eventually, it broke through.
But it isn't over yet.
Andrew Scott was telling me after the programme that in America there is a most ferocious argument going on in the area of geology.  North America lost all its megafauna about 12,900 years ago and this same supposed disaster wiped out the Clovis culture.  There are those American scholars who also suggest a massive fire accompanied this event, and wish to ascribe this to some catastrophe of the Noah's Flood proportions.  But Andrew examined the data relating to the theoretical fire across America and he said it simply does not hold up.  There was no such thing.  He called it "a zombie hypothesis" and they have hit back.  He's received hate mail and he surmises that this is partly because the idea of a catastrophe is extremely persuasive, as it explains a lot of different things simply, and pleases those who want to see the world as obeying laws outside the slow grind of uniformitarianism.  So the wheels go round.
Outside to a filthy London day.  That sort of penetrating drizzle which is miserable.  Haven't been able to get out on to Hampstead Heath for a few days for a big walk.  Put to shame by my friend Piers Plowright – a former producer on Radio 3 who won multiple prizes and did wonderful documentaries – he's a neighbour and a little older than I am, and in his mid-seventies he still strides across the Heath of a morning and plunges into the Men's Pond and has a swim and comes back to an unheated hut with other men – Lord Chief Justices, lawyers, scholars, a rag-and-bone man (the detail is all his) – and strides back across the Heath to arrive to his home shivering and longing for a big mug of sizzling black coffee.  Now there's a life.
A bit busy today with meetings and this evening a gathering of the Chancellors of UK universities at the Royal Society.  We did the South Bank Show Awards earlier this week which is an extraordinary event, where people like Kiri Te Kanawa and Simon Russell Beale and Paul Abbott and Dame Antonia Fraser and Darcey Bussell and Frank Skinner cheerfully turn up to present the awards.  Lots of awards for young people and new people as well, and Tracey Emin got the Outstanding Achievement and made a speech about the arts which in itself was quite outstanding.
So, off we trundle into the ancient world of the fascinating Phoenicians.
Best wishes
Melvyn Bragg
Download this episode to keep from the In Our Time podcast page
Visit the In Our Time website
Follow Radio 4 on Twitter and Facebook
The BBC is not responsible for the content of external websites