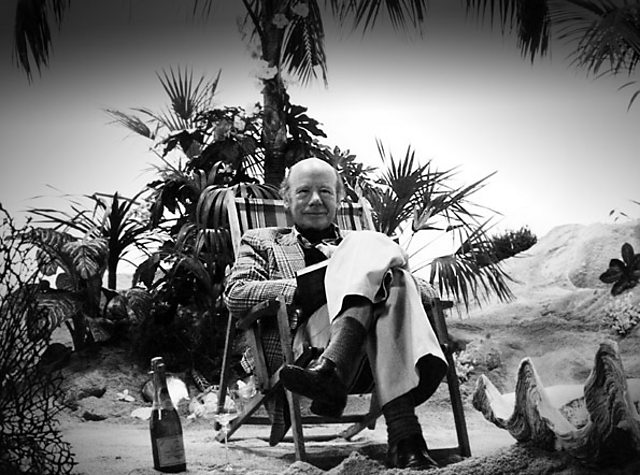 One desert island, only eight tracks of music to keep you company. What will you choose?
From today Kirsty Young is offering you a unique opportunity to take part in Desert Island Discs. Cast yourself away and share the eight tracks that you would take with you to a desert island.
All you have to do is go to the Desert Island Discs website, enter your eight tracks and nominate the one track you would save from the waves if the tropical sea threatened to carry off your selection.
Nominations will close at 2pm on Friday 3rd June and Kirsty will then reveal the listeners' choices in a special live celebration of Desert Island Discs on Radio 4 on Saturday 11th June at 9am.
If you search the Desert Island Discs archive you can find the choices of everyone who has been interviewed on the programme since it began in 1942. There are more than 2,850 castaways to search and over 500 episodes of the programme to listen to and download.
You can search by castaway or by music choice so you can check whose choices you share. Will you be like Sir Michael Caine, Elton John and Steve Coogan and choose Elgar's Enigma Variations? Or like Twiggy, Spike Milligan and Antonio Carluccio and choose Yesterday by The Beatles? Or will you choose a spoken word recording like Judi Dench, Noel Coward and Princess Grace of Monaco who all took some Shakespeare?
It doesn't have to be music or poetry - Ann Widdecombe chose the sound of a hippo, Matthew Pinsent chose cricket commentary. What is the soundtrack of your life? The tracks you can't live without - the tracks that will transport your imagination back home or back in time and lift your spirits in your island isolation?
The most popular track with castaways over the years is Beethoven's Symphony Number 9 in D Minor which has been chosen by 97 castaways including Martin Sheen, Paulo Coelho and Dr Susan Greenfield. The top ten most chosen tracks by castaways are all classical recordings. Will the listeners agree?
We also want to know why you've chosen these pieces. What's the story behind your soundtrack? The memories trapped in each track? We'll be featuring listener's stories on the website and in the live programme on the 11th June.
Cast yourself away at the Desert Island Discs website.
Alice Feinstein is the Editor of Desert Island Discs
Go to the Desert Island Discs website to enter your eight tracks and nominate the one track you would save from the waves if the tropical sea threatened to carry off your selection.
Picture caption: "Arena: Desert Island Discs 22/12/1981 © BBC Picture shows - Roy Plomley, presenter of 'Desert Island Discs'. On BBC2, Tuesday February 23 1982, Arena celebrates the 40th anniversary of one of the worlds longest-running series in broadcasting - Radio 4's Desert Island Discs. Here we can see Roy Plomley, who has presented the series since it started, relaxing on his 'desert island', specially built for Arena's programme."