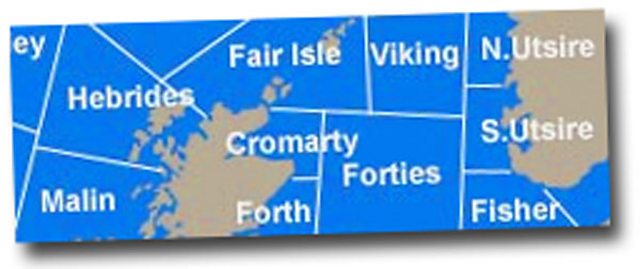 ANNOUNCERS' WEEK: DAY TWO
There are some things on Radio 4 that you only notice when they go wrong. For continuity announcers the potential for things to unravel is never more than a stone's throw away, but it edges just a little bit closer each day at midday. This is when we split the output between FM and long wave for the lunchtime shipping forecast, and although you're not supposed to notice, the next four minutes are amongst the trickiest of the day.
Well, actually the first three minutes and fifty seconds are generally fine - but the last ten seconds can be as hairy as an unkempt yak. Let me explain.
First, meet the cast. There are three of us: two announcers - one on FM and one on long wave - and a newsreader.
At midday on FM there are four minutes of news. Not three-and-a-bit, not four-and-bit. Four minutes. Exactly.
On long wave there is a minute of news headlines followed by three minutes of shipping forecast. One plus three equals four. Happiness.
At exactly four minutes past twelve the newsreader and the long wave announcer finish their performances, perfectly synchronised. The FM announcer and the long wave announcer then say - simultaneously, whilst listening to each other - "And now You and Yours with..." And the mighty ship of daily consumer news that is You & Yours sets sail on both long wave and FM at precisely the same moment.
When this works - and it usually does - everything is as smooth as a well-buttered bar of soap.
But in a wonderfully British way, the weather can spoil the whole thing. Not surprisingly, the shipping forecast changes its length according to what the weather's doing. Some days, there are no gales, the sea is calm, the visibility is perfect and Malin is much the same as Hebrides, which bears a striking similarity to North Utsire. The result is a shipping forecast that is shorter than the required three minutes. On other days there are gales all over the place, the sea is up and down like a sailor's breakfast and the shipping forecast is what we continuity announcers describe as "too long".
So while on FM the news is beautifully calm and measured, on long wave the shipping forecast is hurtling towards the 12:04 deadline at the sort of speed that would challenge all but the most expensive shorthand secretaries. And it's scandalous how few really good shorthand secretaries serve on ships these days. So at 12:04 the newsreader finishes on FM and the shipping forecast on long wave is still going. Misery.
And this is why, if the weather is not up to much and you listen to Radio 4 FM at exactly four minutes past twelve, you might just hear a rather pregnant pause while the FM announcer waits for his long wave colleague to declare "and that's the end of the shipping forecast." But you'll have to listen very closely because there are some things on Radio 4 which, even when they go wrong, we still might just get away with.