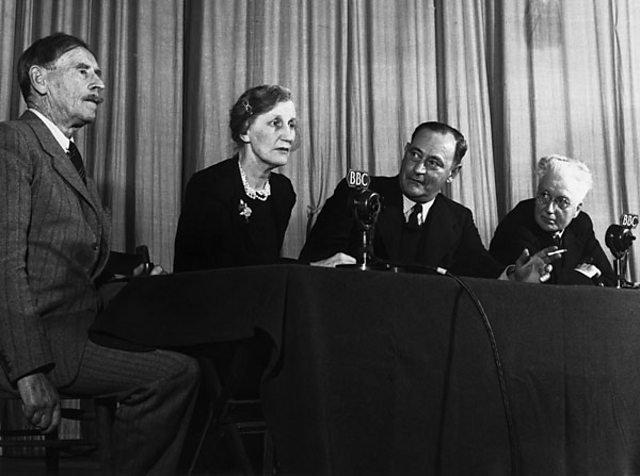 'Any Question' from Taunton. Major Lewis Hastings, Lady Violet Bonham-Carter, Ralph Wightman and St. John Ervine, the team of experts answering questions put to them by members of the audience during the broadcast from the Corfield Hall, Taunton. 1 October 1948.
You'll have noticed that this week's Any Questions (and, as a consequence, Any Answers) was cancelled and replaced by a programme of material from the archive (and an extra Bookclub). So I thought I'd bring you some Any Questions pictures from the BBC picture library.
The captions are the originals and you'll notice that the third is from 1941 and thus precedes the first transmission of Any Questions by some years - it must be from a predecessor programme, although it's not clear which one. All three pictures are from before Radio 4 itself came into being in 1967. It's fun to look up the great and the good of their era - and you'll notice that Ralph Wightman ('wildlife expert') appears twice - clearly a man of substance.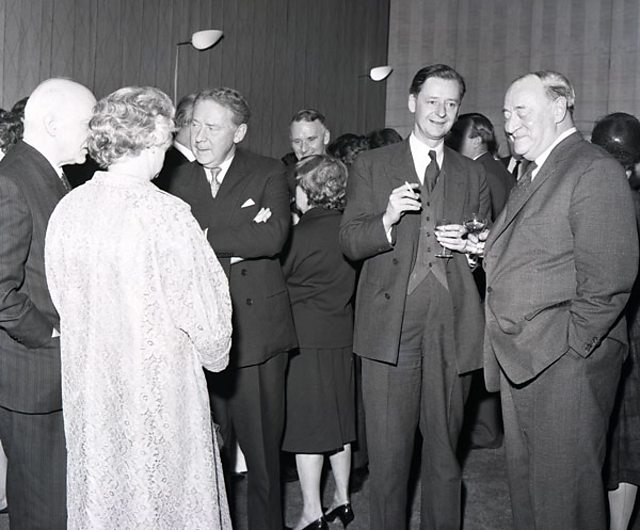 Rt Hon Gaitskell, M.P., talking to Mr C.T. Melling, CBE, M.Sc. Tech., (President of the Institution of Electrical Engineers) and Mrs. Melling; Mr. R.D.A Marriott, Assistant Director of Sound Broadcasting talks to Ralph Wightman. One of the events to celebrate the 40th Anniversary of the BBC was the production of 'Any Questions' on Friday 16th November 1962 from former home of the BBC in Savoy Hill.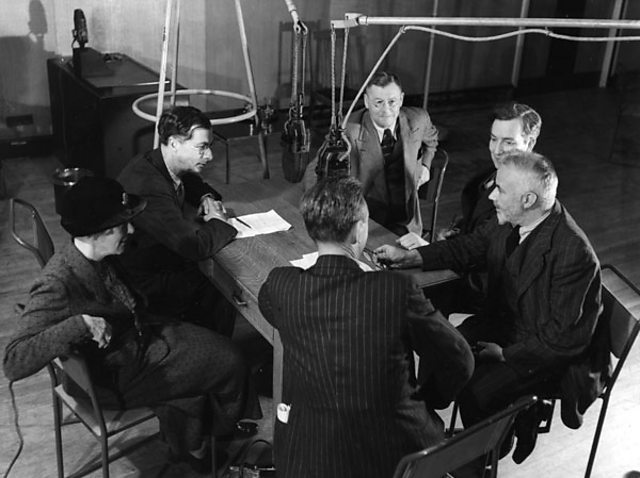 Margery Fry, Julian Huxley, Commander Campbell, Robert Graves, CEM Joad and WDH McCullough, 20 June 1941.
Paul Murphy is acting editor of the Radio 4 blog