Test Match Special on Radio 4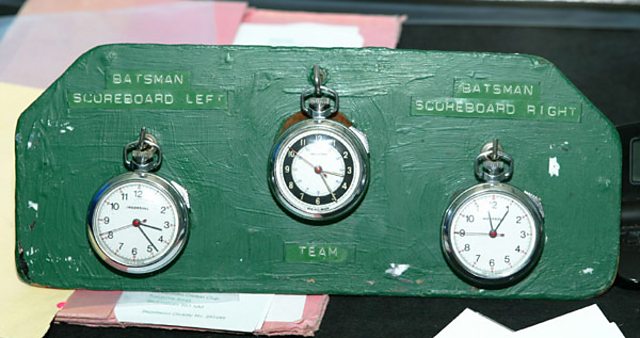 For as long as I can remember Test Match Special has been the soundtrack of my Summer.
I admit I was jealous of commentators who got paid to watch the cricket and to talk about it - I still am. They are brilliant and the skill of the producers in bringing in recent ex-players such as Michael Vaughan has taken the coverage onto a new level.
As a child TMS was even more exciting in Winter when the slightly telephonic sound quality whispered out of my radio from Australia when my parents thought I was asleep. Now the quality of sound is much better particularly when it is on DAB on 5 live Sports Extra which will carry every ball of every Test Match.
When I became commissioning editor at Radio 4 in 1997 you can imagine my joy when the Controller of Radio 4 James Boyle asked me to look after the relationship between TMS and the network. He was Scottish and it wasn't really his game. Finally I fulfilled my dream of visiting the commentary box and sampling the cake.
What I was less prepared for was the detailed and hard work that goes into planning TMS on Long Wave. Here we had to balance the conflicting demands on the Long Wave frequency. The contest was, and still is, Parliament and the Daily Service and The Shipping Forecast vs. The Cricket. That task has not changed and as we will see this winter the time differences across Australia mean it is a different story for each match.
The principles have not changed. Sailors need to know about the wind, the nation needs to know what is going on at Westminster, The Daily Service is a daily cherished 'appointment to listen' so Long Wave listeners will miss a few overs or switch to listening online via the 5live website or to a DAB radio. The interruptions are a small price to pay for keeping the comprehensive coverage that Long Wave affords for those who live outside the DAB range or do not have a DAB radio. Long Wave Radio is the only analogue live coverage of the cricket but I know some listeners will be frustrated that they cannot hear normal Radio 4 on Long Wave during the cricket.
We hope FM coverage will work for most people and remember Radio 4 is streamed online and for night-owls the World Service is on 648 medium wave. Failing all that TMS is very special even for some who never watch cricket and, who knows, Aggers may be warming our winter with a story of triumph down under. Alternatively the Shipping Forecast may be a poetic relief from the gloom.
If you do fall asleep how about subscribing to the TMS podcast and catching up on the way to work or school.
Andrew Caspari is Head of Speech Radio and Classical Music, Interactive at the BBC