Editor's Note: Crawford Logan has voiced a new 5-part recording of Swallows and Amazons for BBC Radio 4 Extra. You can hear the series during the 4 O'Clock Show from 23rd-27th April -CM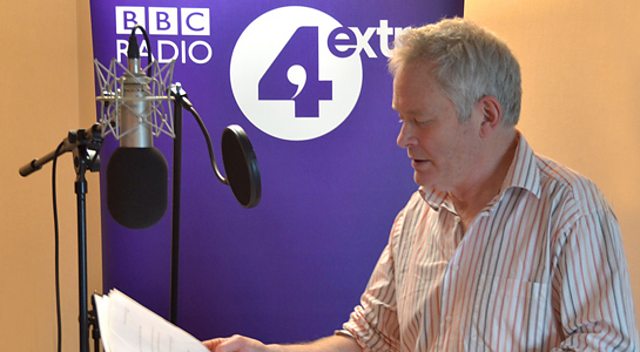 Crawford Logan reads Swallows and Amazons for BBC Radio 4 Extra
When I was asked to read this, I sought out a rather battered copy of the book with my name, in my mother's handwriting, and the date 'August 21st, 1959'.
Look at the comments for 'Swallows and Amazons' on Amazon(!), and you'll find very polarised opinions, almost all either five stars or one. For the fives it's a vivid childhood memory with characters they loved, a picture of a world which has disappeared, if indeed it ever really existed atall. But for the ones, Swallows and Amazons is an easy target for every modern brickbat--it's old-fashioned, dull, middle-class, sexist (Susan does all the cooking), slow and in serious need of editing. Worst of all: "nothing happens".
Much of this may be justified, but like most literature it's a prisoner of its time, and I wanted to read on and on to watch the children develop on a small confined canvas those characteristics they would take with them into the adult world--Susan the practical, Titty the dreamer, John seriously aware of his responsibilities as eldest, and Roger the plucky determined last man.
The book describes, and encourages with practical advice, an independence for children sadly unthinkable today. But what I loved in re-reading it and making these recordings is the writer's gentle humanity and total lack of cynicism. No-one is beyond redemption--even the bungling thieves are given a second chance--and when Captain Flint hastens to apologise to John for falsely accusing him, John comes to understand the gift of forgiveness .
And which of us would not echo, after some golden day, Roger's words: "I wish it wasn't over."
Crawford Logan