Feedback: Radio 3 Concerts
Editor's note: Roger Bolton finds out who Radio 3 keep their audiences entertained during liver concert intervals. Listen to Feedback from 5 April 2013.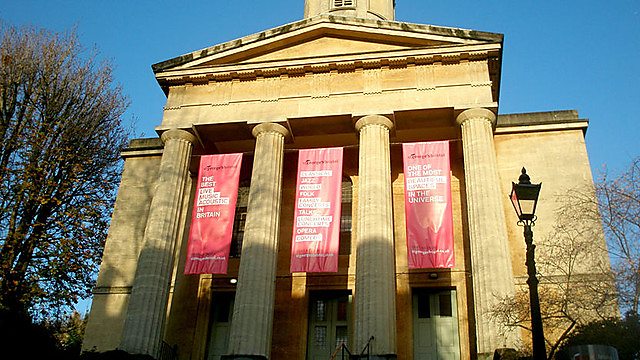 St George's Bristol
Last week I was in the lavatories of St George's Church in Bristol when I came upon something really impressive. (Don't worry it is safe to read on). It was a sign above the air dryer which said –"Please do not use when a concert is taking place".
I was impressed because there was a considerable amount of stone flooring between the loos and the concert hall, and it would require superhuman hearing to detect the low hum of the dryer.
Perhaps superb hearing is what most Radio 3 listeners have, or else they have particularly sophisticated listening equipment.
Even from the outside, St George's is an impressive building. Built in the 1830s just up from the Cathedral, and at the heart of Georgian Bristol, it claims to be one of the best musical venues in the country. It is certainly one of the most beautiful.
I was there to produce a feature for this week's Feedback about what Radio 3 provides for the listener at home during the intervals of live concerts.
Audience members at St George's popped out to the lavatories, now free to use the dryers, and picked up their drinks from the bars in the crypt, happy to chat to friends about what they thought of the concert so far. (The Orchestra of the Age of Enlightenment had been playing Bach's Brandenburg Concerto No 4 and Cantata No 161. "Komm, du süße Todesstunde", as part of the Bristol Baroque Festival of Music.) The Bristol audience had plenty to do but what about the audience listening at home or in the car?
On this particular evening there was to be an interval discussion in situ about Bach, featuring the concert's conductor, John Butt, and the former Controller of Radio 3, Nicholas Kenyon. I talked to some of those involved about the features.
How do BBC Radio 3 keep their concert intervals interesting?
Many listeners told us they remember with great pleasure the interval talks given for many years by the composer Anthony Hopkins. I met the 90 year old last week and I am delighted to say that he is very well, extremely lucid, and that he got married recently. Perhaps there is more music to come.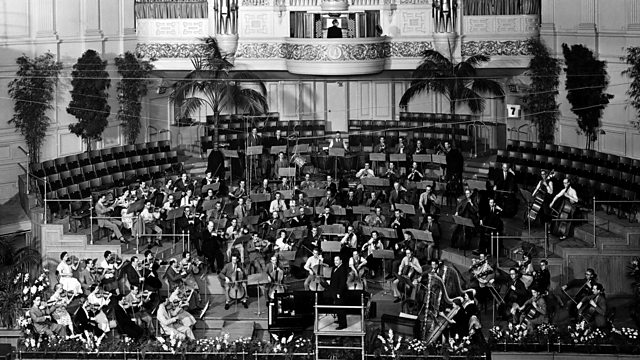 Classical Concert
By the way the Controller of Radio 4 will be coming on Feedback in a couple of weeks to answer your questions – so please let me have some!
Roger Bolton
•Listen to this week's Feedback
•Get in touch with the programme, find out how to join the listener panel or subscribe to the podcast on the Feedback website
•Read all of Roger's Feedback blog posts