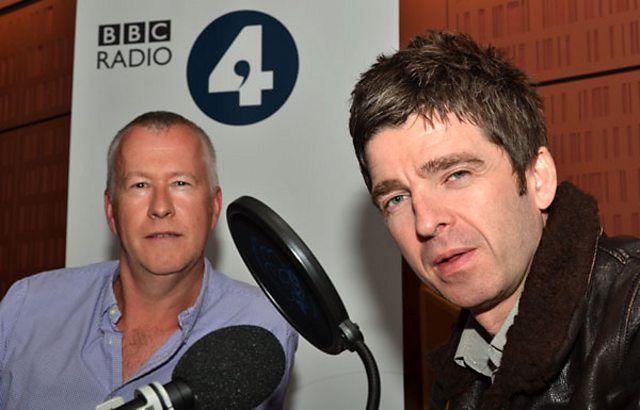 Front Row presenter John Wilson and Noel Gallagher in the Radio 4 studio (picture by Jerome Weatherald)
Musician Noel Gallagher features on tonight's Front Row at 7.15pm talking to presenter John Wilson. (Ed's update: You can download the podcast, listen online or find out more about this episode of Front Row.)
Amongst other things he reveals that he turned down the chance to be a judge on the pop reality show The X Factor (much to his 11-year-old daughter's disappointment) saying:
"All my mates were going, 'You've got to do it' and I was like it's eight months and I can't have these people round my house crying in the kitchen."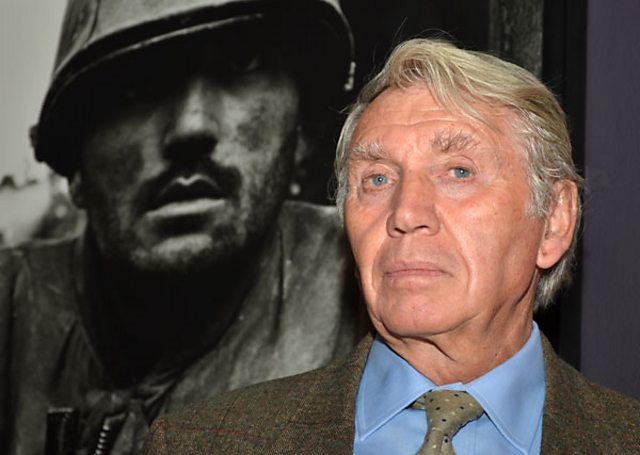 Don McCullin (picture by Jerome Weatherald)
Also on the show is photographer Don McCullin, whose work is the subject of a new show at the Imperial War Museum, Shaped by War. The exhibition, the largest ever retrospective of McCullin's work, charts his photographic career, from the early days in London to his current landscape works, taking in some of the most memorable photojournalist images of the twentieth century including assignments in Vietnam, Berlin, Biafra, El Salvador and Palestine.
Paul Murphy is the editor of the Radio 4 blog