Editor's note: Hear Christmas Diaries on Radio 4 Extra on weekdays from Friday 21 December until Thursday 27 December just before 11am and 9pm with an Omnibus on Sunday 30 December at 10.45am. Here, the producer Paul Arnold talks about how the series came about after a success earlier in 2012.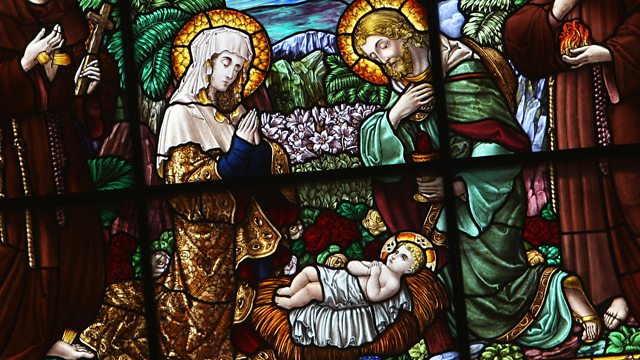 With planning on Radio 4 and 4 Extra normally being so far ahead, particularly for drama, it isn't always easy to follow up on a successful project as quickly as we would like. So when Easter Diaries, produced earlier in the year, won recognition in the Jerusalem Awards at BAFTA this October, I didn't expect us to be able to pull together a Christmas follow-up for this year. Thankfully Nick Warburton, whose writing will familiar to Radio 4 drama listeners, was keen to make room to write again, and, since each diary is only two or three minutes long, studio and editing time could be found as well.
Like the earlier project, the idea was to re-tell the familiar story from the perspective of those involved, either well-known characters such as Joseph and Mary, or those from Nick's imagination – a traveller on the Nazareth road, or one of Herod's lawyers. And we wanted once more to do that in real time, hearing day by day how it might have felt for them, without our perspective coloured by the centuries in between.
But the Christmas story presented more challenges than the Easter one, with the key moments of the story being more spread out in time, and focussed on not one, but a series of miraculous events. Nick's response, for me, is respectful and intriguing, centring on the idea of meetings with strangers.
For cast, we were able to secure the talents of Adam Nagaitis, Lizzy Watts and Ben Crowe from the Radio Drama Company, with Nicola Walker (Spooks, Last Tango in Halifax) as the traveller, and Anton Lesser (The Hour, Secret State) finishing the series as Herod's troubled lawyer. And when they were gone, it was down to me to keep recording as I rustled hay, poured drink, moved buckets and gathered sticks. All for sound effects, you understand… we are on a tight budget here on 4 Extra!