Editor's note: At the time of writing programmes featured below are still available to listen to online, follow the links to the programme pages -PM.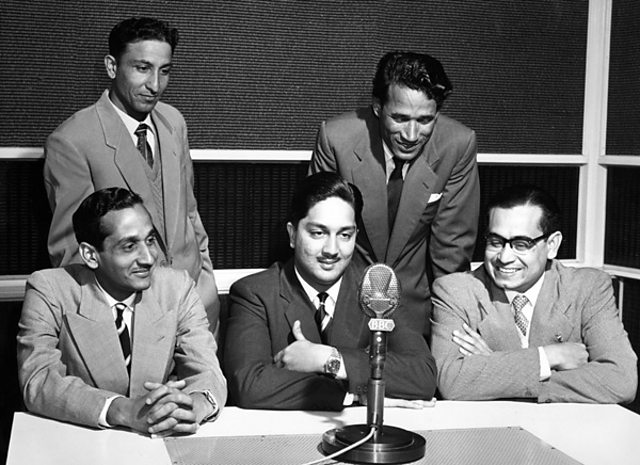 Radio reviewer Elizabeth Day in yesterday's Observer praises Radio 4's "flagship trio of news programmes - Today, The World at One and PM" for their "penetrating and reflective analysis" of the hacking story (and the fact that radio doesn't have pictures):
"On the wireless, there were no grinning images of Rupert Murdoch glimpsed through the dark glass of a speeding Range Rover. There was no overused library footage of Rebekah Brooks... And, happily, no sign of Steve Coogan pontificating loudly with a reddening face, looking increasingly like a drunken Tudor king spitting out chicken bones."
We learn in the same piece that Day's not a fan of Ambridge Extra, complaining that "the dialogue between Archers characters (in the main programme) has become ridiculously clunky, designed to explain overly complicated plot developments in the spinoff".
She ends her column with an appeal on behalf of comedy sketch show Bigipedia:
"...a hilariously mad portrayal of information overload in the computer age. Last week's episode came complete with pop-up advertisements for "baby epilators" designed to leave your newborn's skin 'smooth as, um... a baby.
In the Independent's radio review Chris Maume contrasted Four Thought's examination of the rise of Americanisms and American usage in everyday English with presenter of The Sinha Test, Paul Sinha's defiance of Norman Tebbit's cricket test. Maume writes:
"There were good jokes and some nice stories. He remembered England vs Turkey at football, when the home fans struck up a chorus of 'I'd rather be a Paki than a Turk'. His dad started crying, and said: 'Finally, after 35 years of hard work, we're off the bottom rung.'
Paul Murphy is the Editor of the Radio 4 blog
In case you missed Roger Bolton's Bob Dylan tribute as part of Feedback's 'visualisation' of last week's show it's still on the blog.
Picture caption from the archive: "BBC Eastern Service: Indian Section 21/04/1959 © BBC picture shows - members of the visiting Indian Cricket team taking part in a BBC Hindi Service programme. Standing L-r : P.G.Joshi, R. Bhartiya, BBC Hindi Service. Seated l-r : D.K. Gaekwad (Captain) , H.H. Maharaja of Baroda (manager) ; and Pankaj Roy (Vice Captain).